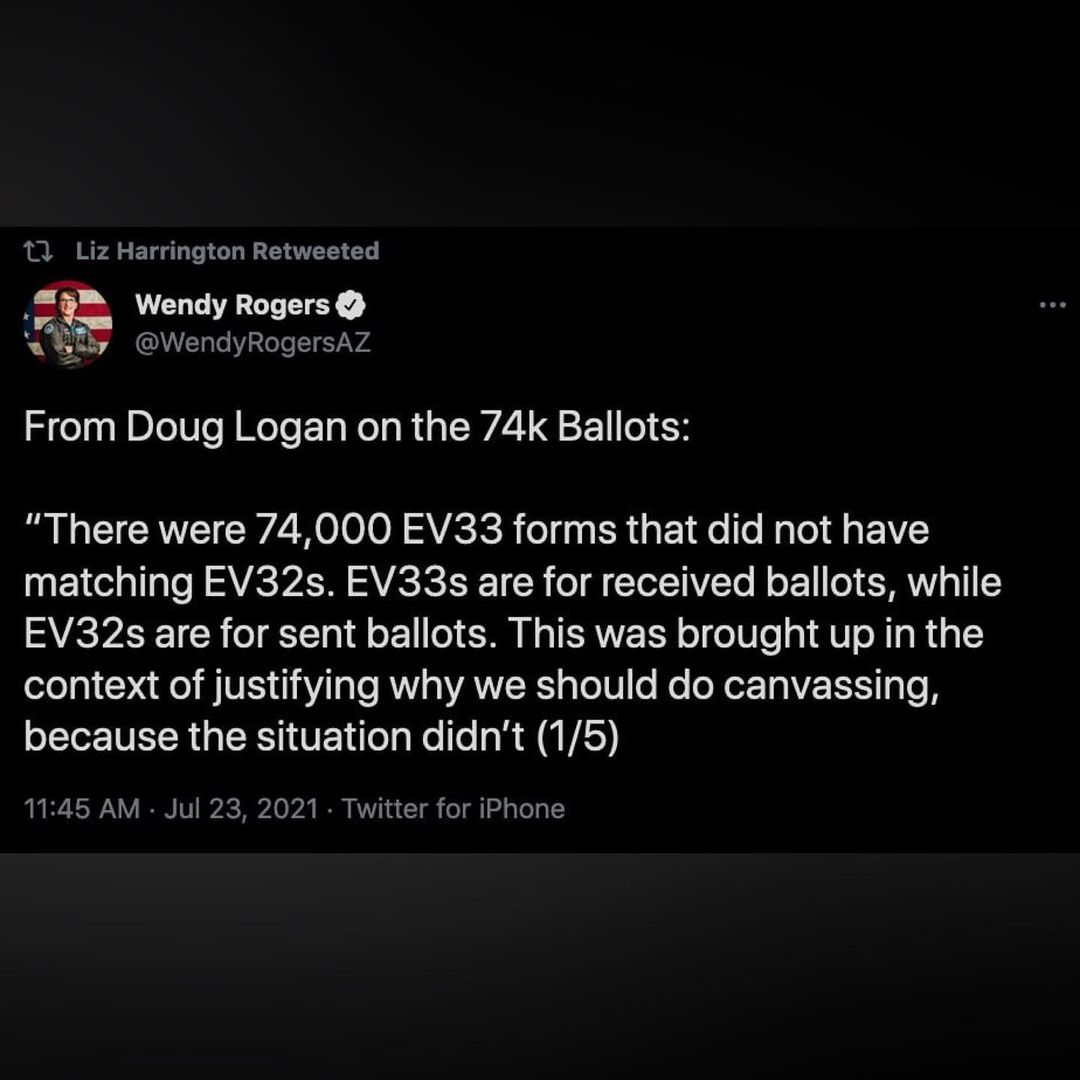 From Doug Logan on the 74k Ballots:
"There were 74,000 EV33 forms that did not have
matching EV32s. EV33s are for received ballots, while
EV32s are for sent ballots. This was brought up in the
context of justifying why we should do canvassing,
because the situation didn't (1/5)
6pm can be deadly !