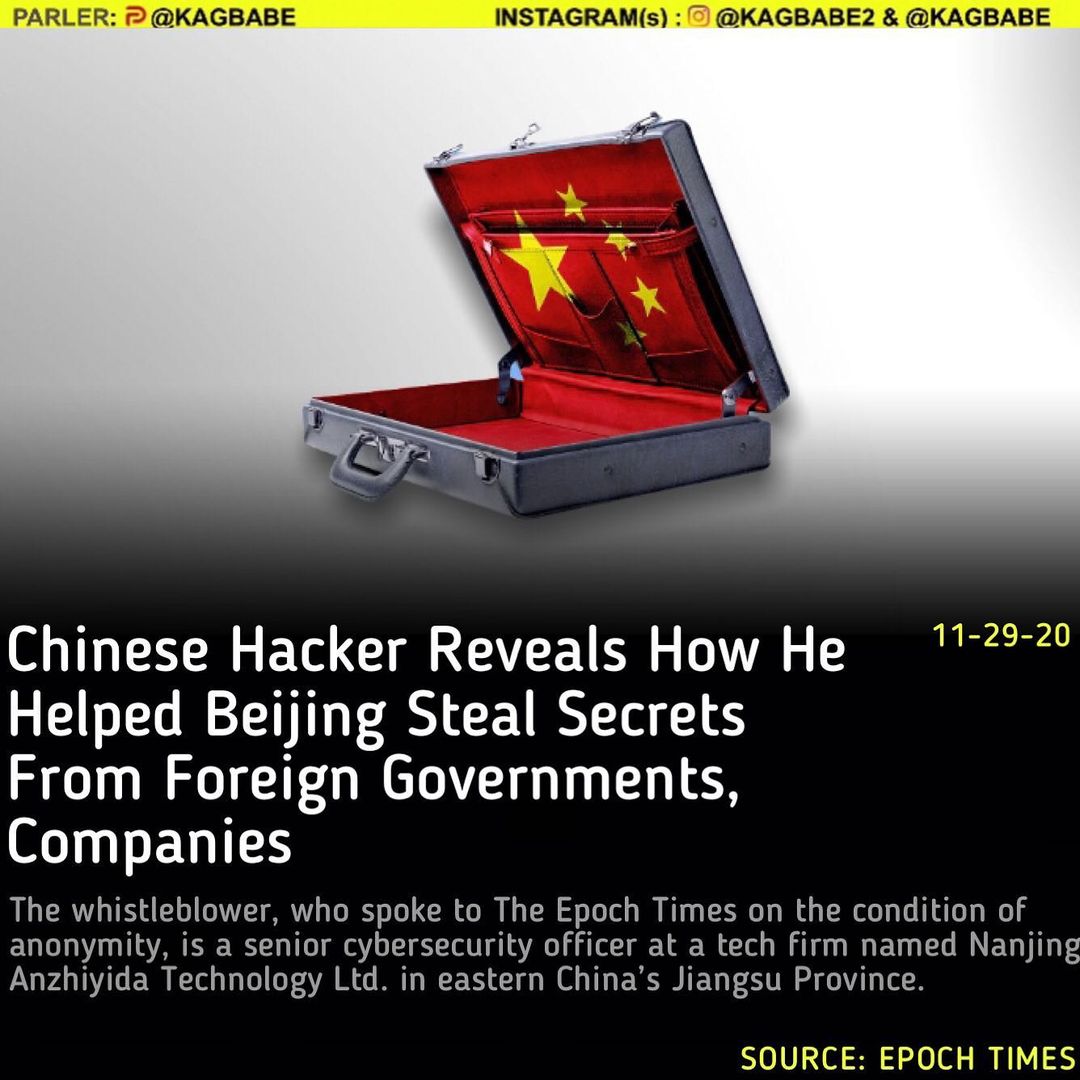 A Chinese hacker has revealed how he conducted cyberattacks on foreign governments, companies, and overseas dissident groups on behalf of the communist regime, blowing the lid off the secretive world of Chinese state-sponsored cyber espionage operations.
The whistleblower, who spoke to The Epoch Times on the condition of anonymity, is a senior cybersecurity officer at a tech firm named Nanjing Anzhiyida Technology Ltd. in eastern China's Jiangsu Province.
The firm, he said, is controlled behind-the-scenes by senior Chinese officials who use it as a cover to carry out complex cyber intrusions known as "advanced persistent threats" (APT) to steal trade secrets from foreign targets. APT attacks are designed to gain access into a system and stay undetected for a long period of time, pilfering a steady stream of data.
The Chinese Communist Party (CCP) has a "huge demand" for APT operations, creating a "long-standing industrial chain," the whistleblower said.
"For example, there're many foreign shipbuilders that have advanced technologies, or the Chinese Academy of Sciences needs some high-tech from overseas. They will then work to access their email accounts to take [the information]," he said. The technology "then instantly becomes that of the CCP's," he added.
⬇️
A Chinese hacker has revealed how he conducted cyberattacks on foreign governments, companies, and overseas dissident groups on behalf of the communist regime, blowing the lid off the secretive world of Chinese state-sponsored cyber espionage operations.

The whistleblower, who spoke to The Epoch Times on the condition of anonymity, is a senior cybersecurity officer at a tech firm named Nanjing Anzhiyida Technology Ltd. in eastern China's Jiangsu Province.

The firm, he said, is controlled behind-the-scenes by senior Chinese officials who use it as a cover to carry out complex cyber intrusions known as "advanced persistent threats" (APT) to steal trade secrets from foreign targets. APT attacks are designed to gain access into a system and stay undetected for a long period of time, pilfering a steady stream of data.

The Chinese Communist Party (CCP) has a "huge demand" for APT operations, creating a "long-standing industrial chain," the whistleblower said.

"For example, there're many foreign shipbuilders that have advanced technologies, or the Chinese Academy of Sciences needs some high-tech from overseas. They will then work to access their email accounts to take [the information]," he said. The technology "then instantly becomes that of the CCP's," he added.
⬇️