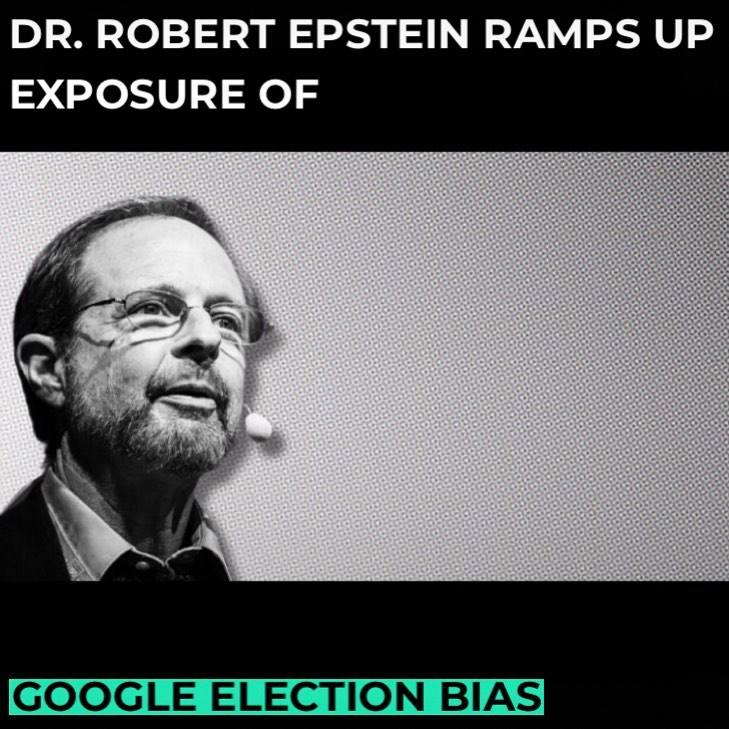 After finding that Google's search-engine manipulation in the 2020 election could have shifted a minimum of 6 million votes to Democrat Joe Biden, Harvard-trained research psychologist and Democratic voter Robert Epstein turned his sites on the Georgia Senate elections.
For the first time — after having monitoring three national elections — he said in an interview with WND that his growing team of field agents found no political bias in Google's search results.
But Epstein believes that's a direct result of his monitoring efforts, and he plans to exponentially expand them.
"We went public in late October with monitoring, and it appears that we forced Google to back off on Georgia," he told WND.
Epstein now is working on the establishment of a "permanent, large-scale monitoring system in all 50 states." And he wants to have another system established by the end of this year to find out what the Big Tech companies "are showing our kids."
"Next year, before the midterms, we would like to be building in as many states as possible the infrastructure for a large-scale permanent system," he said, noting he is in conversation with potential funders.
It's an expensive endeavor, but "the good news is we know how to do it," said Epstein, a psychology professor at the American Institute for Behavioral Research and Technology in Vista, California.
"That's taken five years," he said. "And we know it can have an impact on the content these companies are showing people."
Meanwhile, Congress is not acting, said Epstein, with Democrats "in the pocket" of Big Tech and Republicans always hesitant to regulate business.
"So it's a perfect storm here for perpetuating these irregularities," he said.
Epstein opposes antitrust action, which often looks promising but turns out to be "just an example of regulatory capture," meaning agencies acting in the interest of the business and not the public.
"It's a classic mechanism by which large companies work with government agencies to craft laws, punishments and settlements that serve those companies," he said.
"They will benefit the tech companies and not protect us."
⬇️