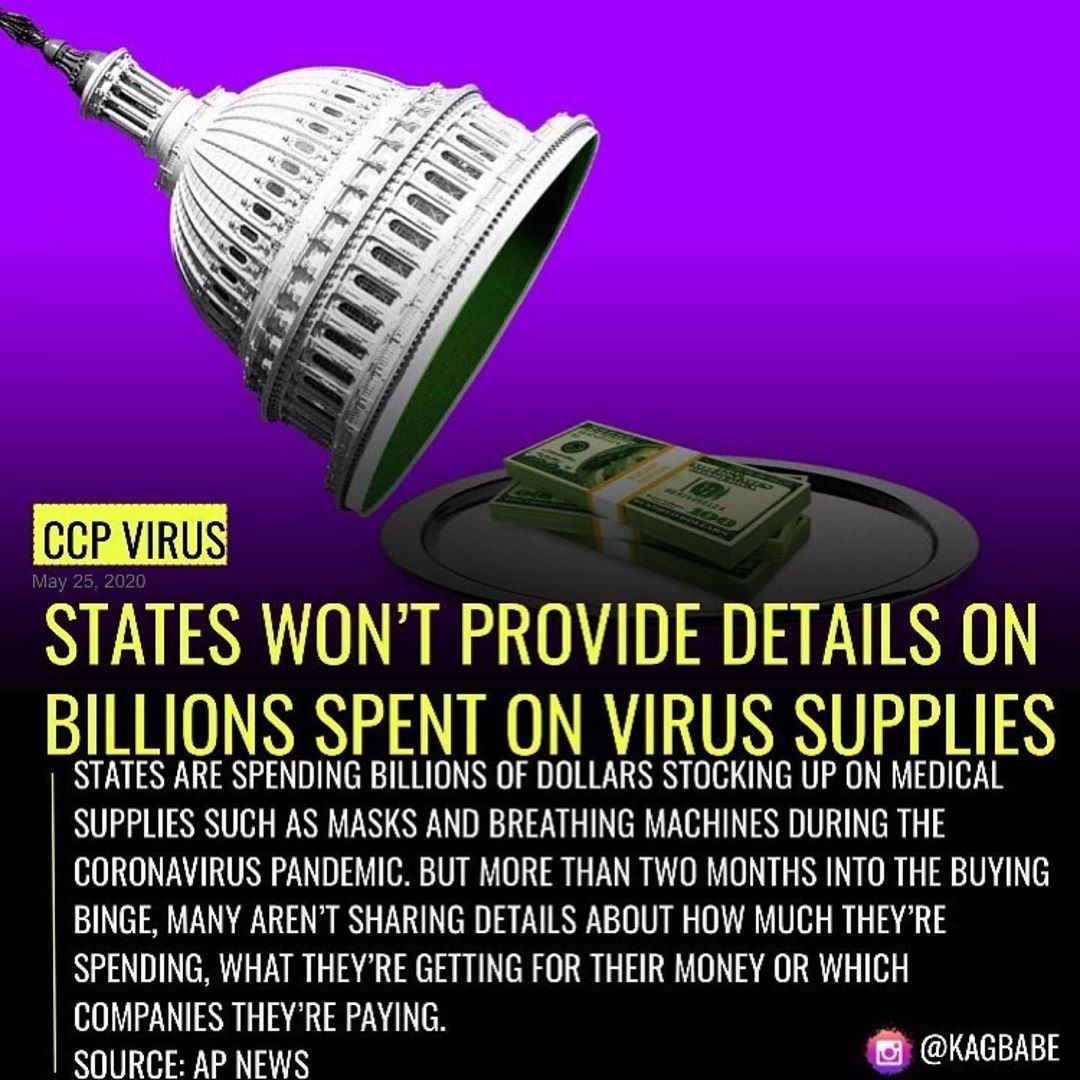 An Associated Press survey of all 50 states found a hodgepodge of public information about the purchase of masks, gloves, gowns and other hard-to-get equipment for medical and emergency workers.
Illinois has one of the most detailed tracking websites, showing the date, vendor, purpose, quantity and price of each purchase. In most states, it's not that easy. Some provided similar information only after the AP pointed to laws requiring the release of government documents.
The public can see only a piece of the procurement puzzle in many states — maybe an estimate of the total spent on supplies, but not the names of the providers or the price of each item, which could show whether the state got a good deal or was ripped off.
Those details are important because many states set aside purchasing safeguards amid a scramble for supplies among health care providers, states, the U.S. government and other countries. Instead of seeking competitive bids and vetting them for months, states have closed emergency deals in days with businesses claiming to have access to supplies. In some cases, states have prepaid to ensure orders aren't diverted elsewhere.
Some states say technological barriers prevent them from posting more information. Others provided no explanation for why they aren't doing so.
Transparency advocates say they're troubled by the difficulty in getting details about government spending, especially during a crisis that's shaken the economy and sickened about 1.6 million in the U.S. "There's no reason that this information should be hard to come by, and there's no reason that the states should be keeping it under wraps. That just makes people suspicious," said Lisa Rosenberg, executive director of Open the Government, a Washington, D.C.-based nonprofit that advocates for government transparency.
After an AP request in late April and early May, 44 states provided figures showing they had ordered or spent more than $6 billion collectively on protective equipment and ventilators. The actual costs likely are higher, because some numbers were several weeks old and some reported only what they had spent so far, not what was in orders still to