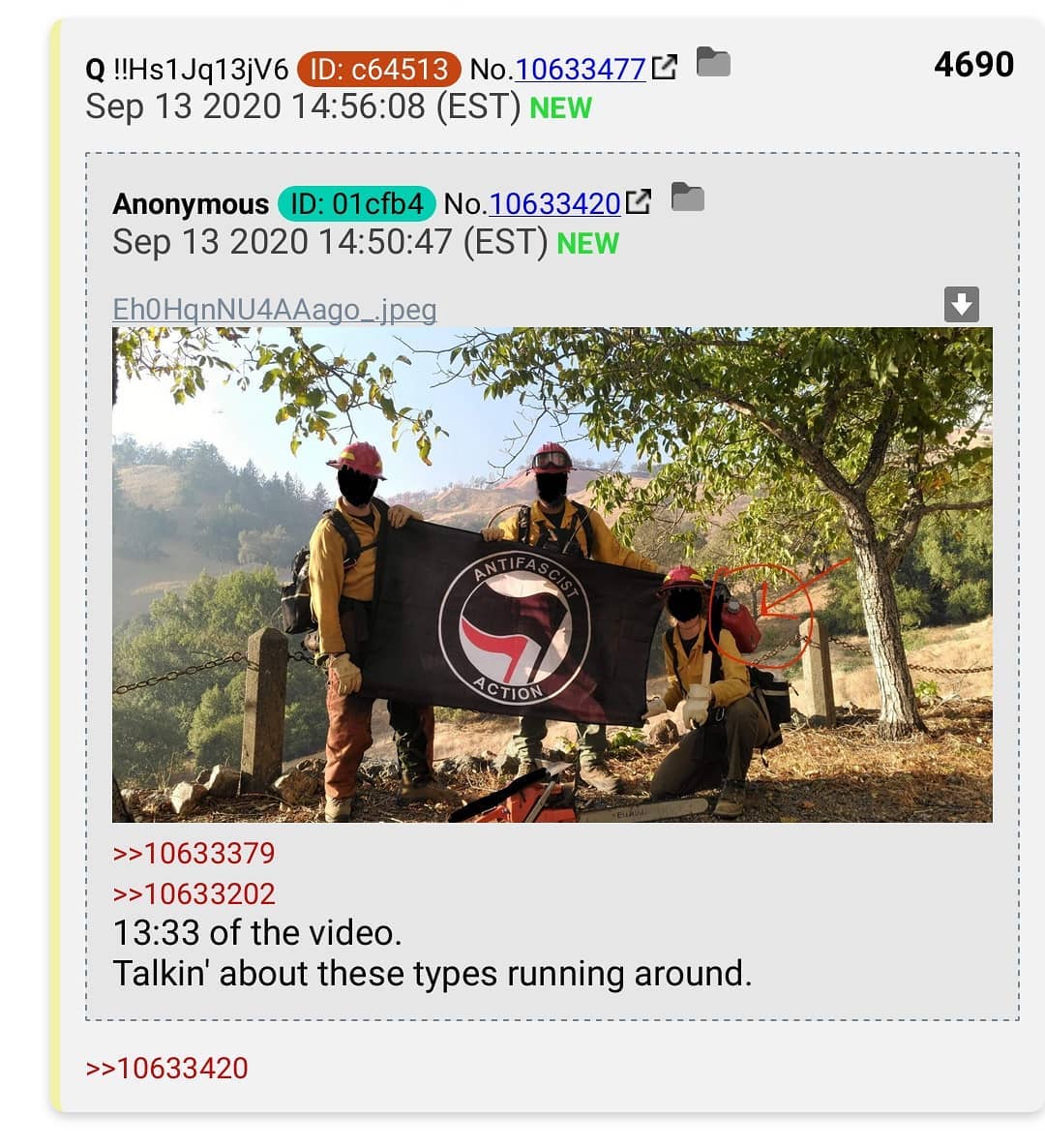 If you ask California's governor Gavin Newsom, the recent wildfires in California, Oregon and Washington that have claimed the lives of at least 24 people and destroyed thousands of homes, the governor will tell you these fires are the direct result of global warming. PT News Network has put together just some of the first known photos of Global Warming, and they look a lot like people!
Now back to reality, these fires are nothing to play around with. All of the arsonist pictured are currently facing charges for setting fires in either Washington, Oregon or California. While the mainstream media seems intent on saying there is no known connection to Antifa or disputing social media connections to a coordinated attack, at least one of the arrestee's has direct connections to BLM protests in Seattle, and had been previously arrested at another protest with a car full of guns and explosives. Another who is facing charges is said to be an "anarchist cookbook type" of guy who hates government and police, but loves himself some meth.
Over ten percent of Oregon's total statewide population, roughly 500,000 people are under evacuation orders, according to a press conference by Gov. Kate Brown on Friday. Oregon's emergency management director Andrew Phelps said state officials are "preparing for a mass fatality event" and that thousands of structured have been destroyed.
More than 36 active fires has burned more than 1,349 square miles. To put that into perspective, according to the Oregonian, the number of acres that have burned in the past three days alone have nearly doubled the total acres that typically burned in a "normal" year. There is nothing normal about 2020. At least seven deaths are attributed to these Wildfires, including a 13 year old boy and his grandmother who were caught in fires near Salem while trying to evacuate.
California has more than 24 major wildfires burning with thousands of firefighters and support personnel battling these out of control fires which have burned more than 2.4 Million Acres. These fires have claimed the lives of at least 12 with dozens still missing. Two hundred thirty-three soldiers from the 14th Brigade Engineer Battalion based out of Joint Base Lewis-McChord, Washington are deployed in support of the August Complex fire which is currently encompassing 746,422 acres and only 25% contained. More than 3.1 million acres have burned this year in California, more than any other fire in the state's recorded history.
Washington has 16 fires burning a total of 625,500 acres with only two reported as contained. On Thursday, Ed Townsend, fire chief of Okanogan County Fire District 8, pointed to a map of the area around Omak, in extreme north-central Washington about 40 miles south of the Canadian border.
"Everybody inside here lost 100%," he told the Seattle Times. "It's catastrophic enough where we have got to start from the ground up." Townsend had a gruesome task ahead of him. "We are out assessing animal losses and putting animals down. That's today's project – shooting cows – and injured animals, wildlife, bears," he said.
One RC-26 aircraft with Distributed Real-Time Infrared (DRTI) capability and support personnel from the 141st Air Refueling Wing (Washington Air National Guard) has been deployed to Fairchild AFB (Spokane, WA), in support of wildland fire operations.
One death has been reported in Washington. A 1-year old boy died and his parents suffered severe burns while they attempted to flee the Cold Springs Fire in Okanogan County, according to the Seattle Times.
https://www.freightbrokerlive.com/breaking-first-confirmed-photos-of-global-warming-captured-wildfire-updates/
newQ