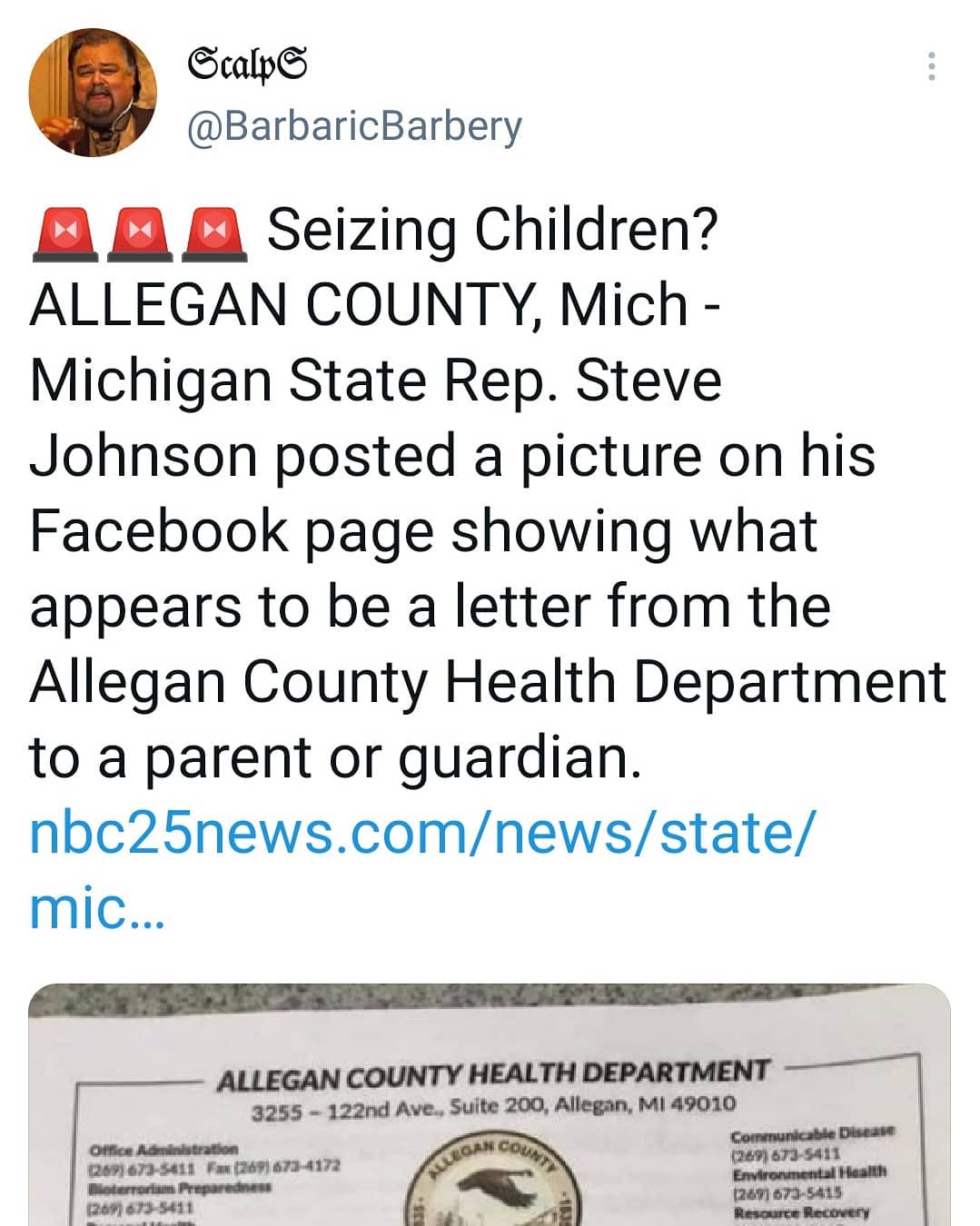 At one point the letter states, "If you fail to take the actions prescribed in this warning notice, The Allegan County Health Department shall petition the court to see an order to compel your compliance which may result in you being taken into protective custody to protect the public's health."
Rep. Johnson posted the following on his Facebook page:
Now the Allegan County Health Director is threatening to take parents to court if the department has "reasonable belief" that their child has been exposed to COVID-19 and they don't follow her every order. This could include actions by the county to take that child away from the parents and into the government's custody. Allegan's County Commission needs to step up and fire this reckless and tyrannical health director for threatening to take away people's kids for possibly coming in close contact with someone who had COVID. This absolutely should not be happening in Allegan County. 
https://nbc25news.com/news/state/michigan-lawmaker-calls-out-allegan-county-covid-19-letter-to-parent