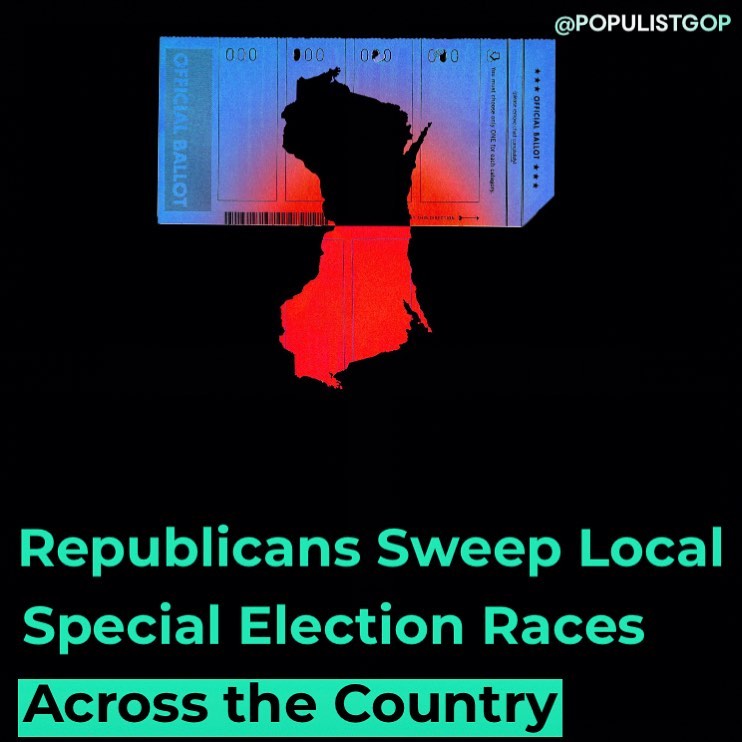 BREAKING: In three special elections in Georgia, Alabama and Wisconsin, Republican candidates are projected to win all 3 elections.
In Georgia, Republican Devan Seabaugh (HD34) easily defeated Democrat Priscilla Smith in the special election runoff held Tuesday, according to unofficial results from the secretary of state's office showing 100% reporting with him taking 63% of the vote while Smith only had 32%. Seabaugh will represent State House District 34 in the state of Georgia.
In Wisconsin Republican William Penterman (HD37) is the projected winner with 100% of the vote in With 100% of precincts in, 54.1% to 44.3% hold for Republicans.
In Alabama, Republican Kenneth Paschal (HD73) is projected the winner with 87% of precincts reporting with 81.8% of the votes compared to 18.2% of the vote going to his Democrat opponent.