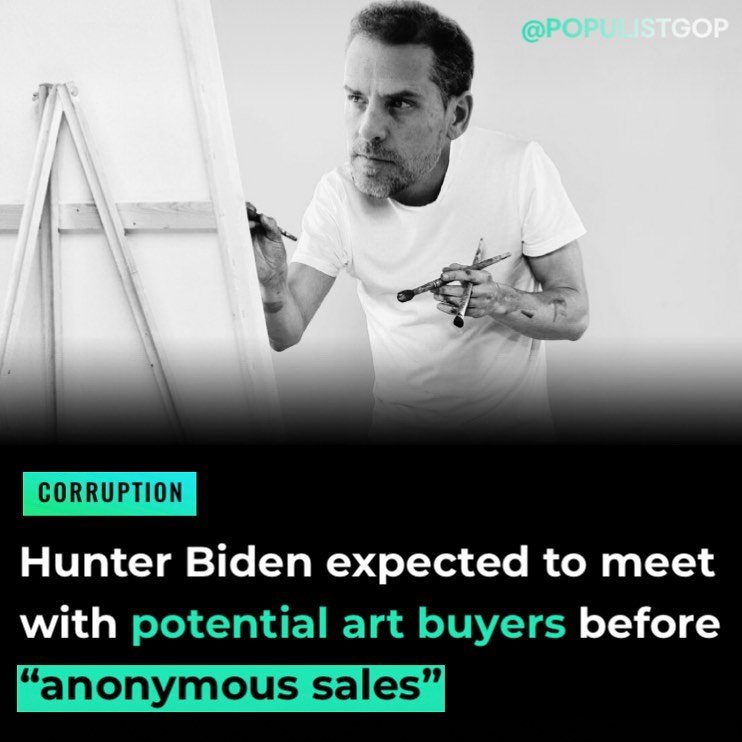 CBS News:
Hunter Biden is expected to meet with prospective buyers at two art shows where his paintings will be on display later this year, according to a spokesperson for the New York gallery retained to sell art made by the president's son.
The shows, a small, private affair in Los Angeles and a larger exhibition in New York City, will give Biden an opportunity to interact with potential buyers of his paintings, which the gallery expects to sell for as much as $500,000.
Asked whether Hunter Biden would attend both events, Georges Berges Gallery spokeswoman Robin Davis said, "Oh yes. With pleasure. He's looking forward to it. It is like someone debuting in the world. And of course he will be there. "
Davis also said that at the two art shows "everyone will be vetted…so, whomever is appropriate will be attending."
Hunter Biden's appearance at the shows, where he'll presumably socialize with potential buyers, is seemingly at odds with an agreement struck with the gallery owner that aims to keep buyers' identities secret from Biden, President Biden, the White House, and the public.
Government ethics experts have expressed concerns buyers could purchase Hunter Biden's art to gain influence with his father, Mr. Biden. Keeping the buyers anonymous was meant to guard against that.
⬇️