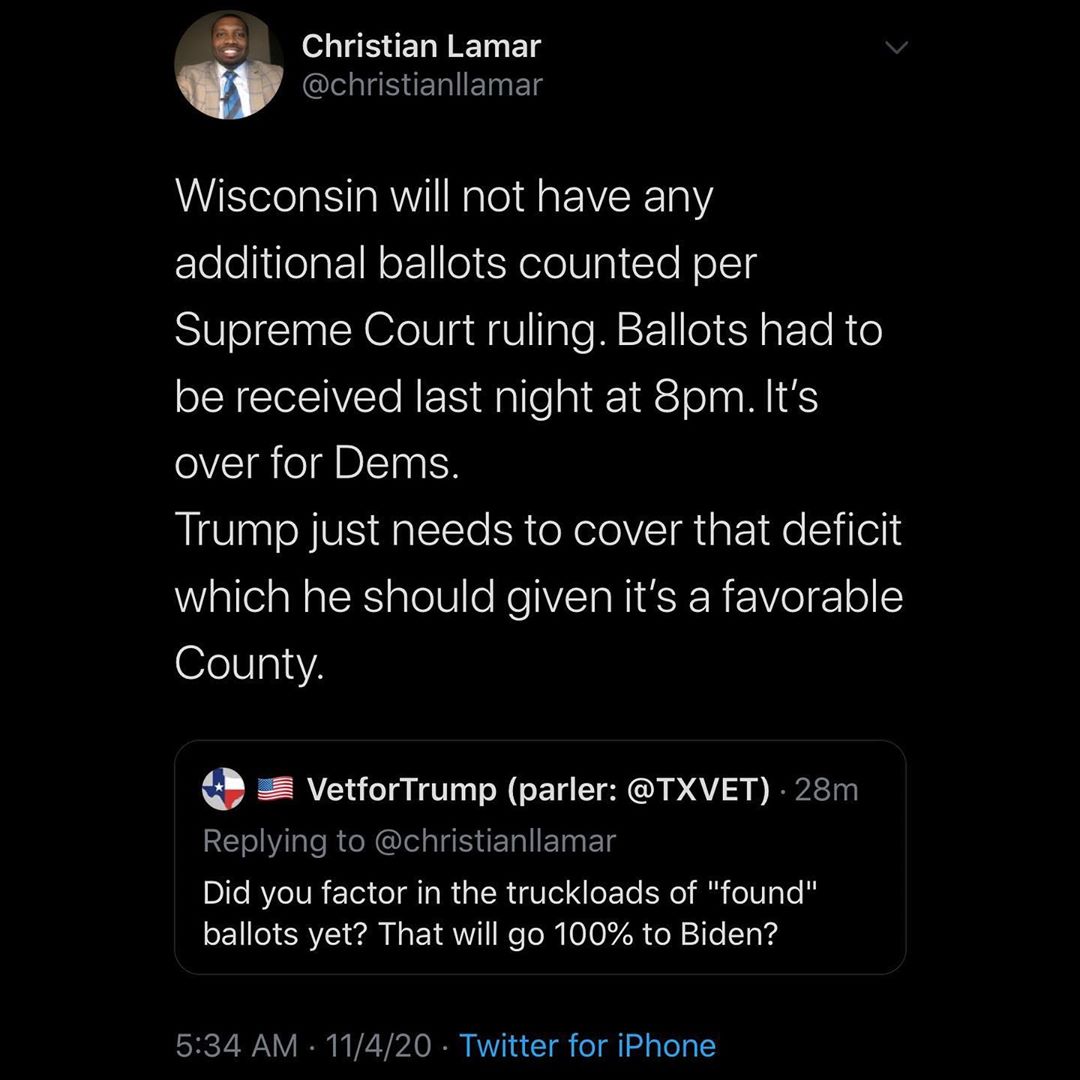 Do you see why we will be headed to the Supreme Court in multiple states now? Remember Bush v Gore in 2000, not just the election but the court case that occurred after the election? The Supreme Court didn't decide that case for nearly six weeks. It's about to get real messy around here.
==================
was suspended at 56k for thirty days on October 6, 2020.
Help me build this back.
Follow me for now @mymaria777backup.
==================
Check out on all major platforms (except I am banned on spotify). Search 'mymaria777.'
Want to stream online? Search 'mymaria777 + Buzzsprout' and you can listen directly from my host site.
==================
Welcome to the other side.