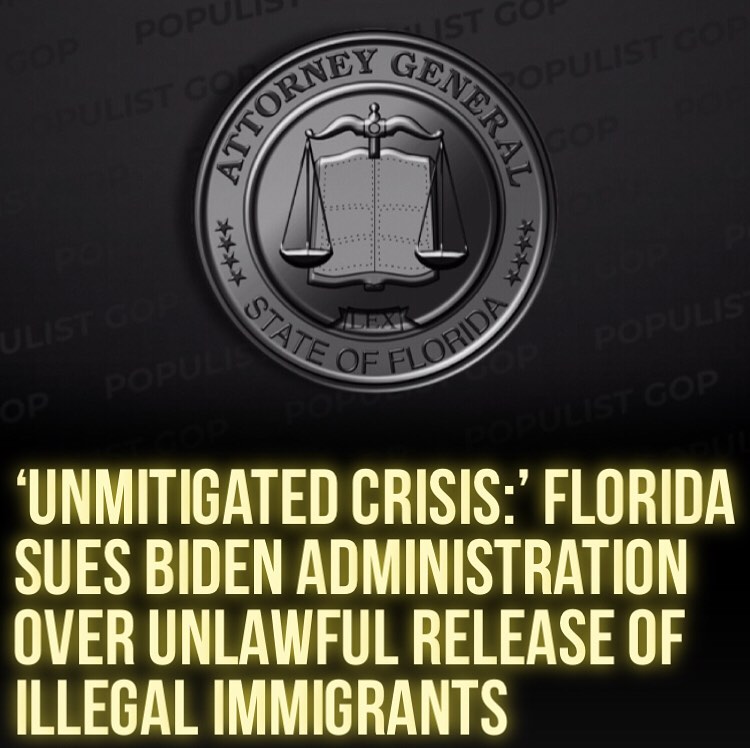 Epoch Times:
The Biden administration's repeated release of illegal immigrants has drawn a legal challenge from the state of Florida.
Florida Attorney General Ashley Moody, a Republican, sued the federal government over its "catch-and-release" policy, which has led to the freeing of over 225,000 illegal immigrants this year.
The lawsuit primarily concerns the treatment of immigrants seeking asylum, which is granted in cases where authorities rule they have a legitimate fear of persecution based on their race, religion, or several other reasons.
Federal law requires the government to detain the asylum seekers until authorities rule on their case. But under President Joe Biden, it has released at least 225,000 illegal immigrants, including asylum seekers, so far, according to Customs and Border Protection data.
"Releasing this many arriving aliens into the interior necessarily means that the government is violating congressional commands in the immigration laws," the 23-page suit, filed in federal court in Pensacola, states.
"We are seeing dramatic effects at our border. It is an unmitigated crisis based on this president's refusal to follow federal law. It's in black and white folks, and it's not a president's responsibility to decide whether he agrees with the law. In fact, the head of an executive branch must follow the law," Moody told reporters during a briefing in Lee County.
Florida has been negatively affected through elevated costs to hold illegal immigrants, officials say.
Florida is asking the court to find the Biden administration's "catch-and-release" policy unlawful and require defendants to stop enforcing the policy while coming into alignment with requirements set by federal law.
⬇️