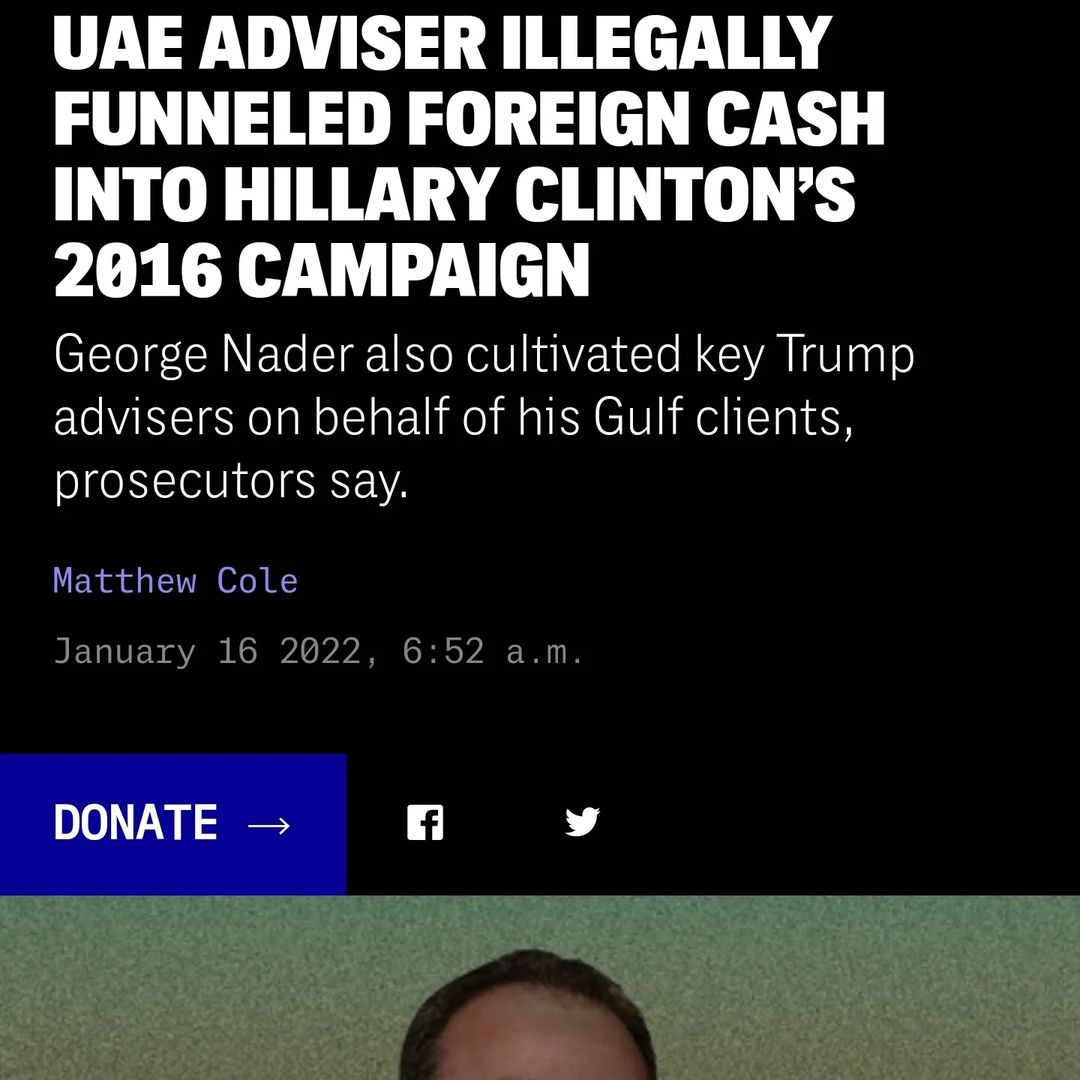 [item_vid_embed]
Federal prosecutors disclosed in a December sentencing memo that Nader had agreed months earlier to plead guilty to a single count of felony conspiracy to defraud the U.S. government by funneling millions in donations to Hillary Clinton's campaign and concealing the funds' foreign origin. Nader's plea has not been previously reported.
A lawyer for Nader did not respond to a request for comment.
Prosecutors allege that, in total, Nader transferred nearly $5 million from his UAE-based business to Khawaja, the CEO of a Los Angeles-based payment processing company. The sentencing memo details Nader and Khawaja's efforts to disguise the money as a mundane business contract between the two. Of that amount, more than $3.5 million came from the government of the UAE and was given to Democratic political committees working to elect Clinton, according to the U.S. government, which has accused Nader, Khawaja, and six others of working together to conceal the origin of those funds. Prosecutors have not publicly accounted for what happened to the remaining $1.4 million they say Nader transferred to Khawaja.