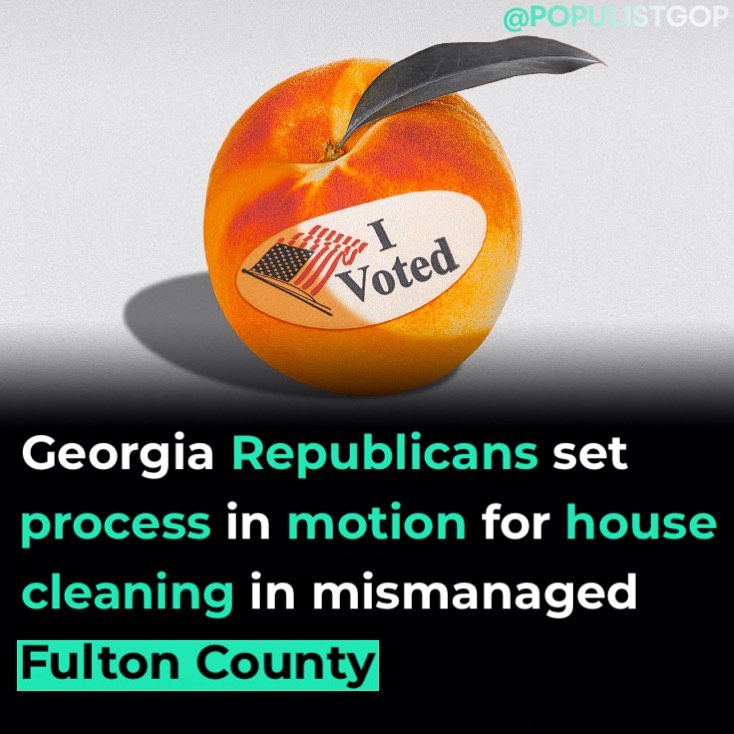 Georgia Republicans requested a performance review of the top elections official in Fulton County, the first step toward a house cleaning inside deeply mismanaged Fulton County, Georgia.
A group of two dozen lawmakers signed a letter, obtained by the Atlanta Journal-Constitution, seeking the inquiry into Fulton elections chief Richard Barron, who is facing backlash for his handling of the 2020 election.
"We're asking them to simply correct a record they say is easily corrected. Is it or isn't it? The people of Georgia deserve answers," Republican Senate President Pro Tempore Butch Miller wrote in the letter.
Under a Georgia law approved this year, the State Election Board can remove county elections management after a performance review or a similar investigation if they find "nonfeasance, malfeasance, or gross negligence in the administration of the elections" in at least two elections within two years, after which a temporary superintendent would be installed.
But first, two state representatives and two state senators from the county must back the request for the performance review.
With the state Senate meeting that threshold, Miller noted: "We have every reason to believe that the requisite number of Fulton's House delegation will respond likewise, thereby triggering the performance review."
At least two Georgia House Republicans in Fulton County — House Speaker Pro Tempore Jan Jones and state Rep. Chuck Martin — told AJC they would be calling for a performance review as well, which indicates there is sufficient support across the Legislature.
Fulton Commission Chairman Robb Pitts acknowledged the state senators' letter, calling it the "first official step in the process." He also said the county would "fight to the end, no matter what the outcome will be."
Georgia Secretary of State Brad Raffensperger demanded the firing of Barron and Ralph Jones, Fulton County's registration chief, after it was revealed that nearly 200 absentee ballots were scanned twice after digital images of the paperwork were made public under the Peach State's new voting law.
⬇️