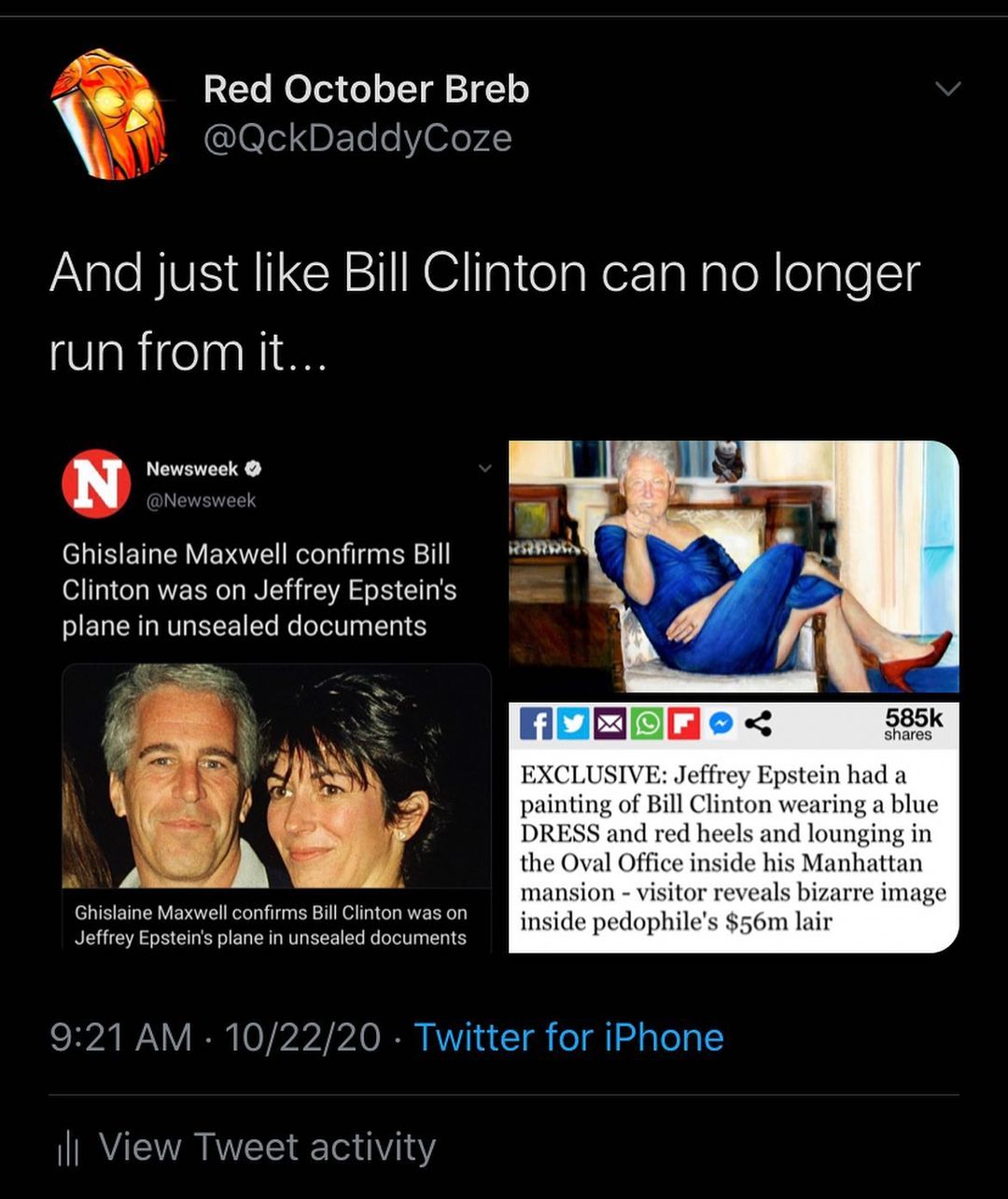 Ghislaine Maxwell confirms Bill Clinton was on Jeffrey Epstein's plane in unsealed documents.
EXCLUSIVE: Jeffrey Epstein had a painting of Bill Clinton wearing a blue DRESS and red heels and lounging in the Oval Office inside his Manhattan mansion – visitor reveals bizarre image
And just like Bill Clinton can no longer run from it.
Yea we already knew, but there is no ducking it now.