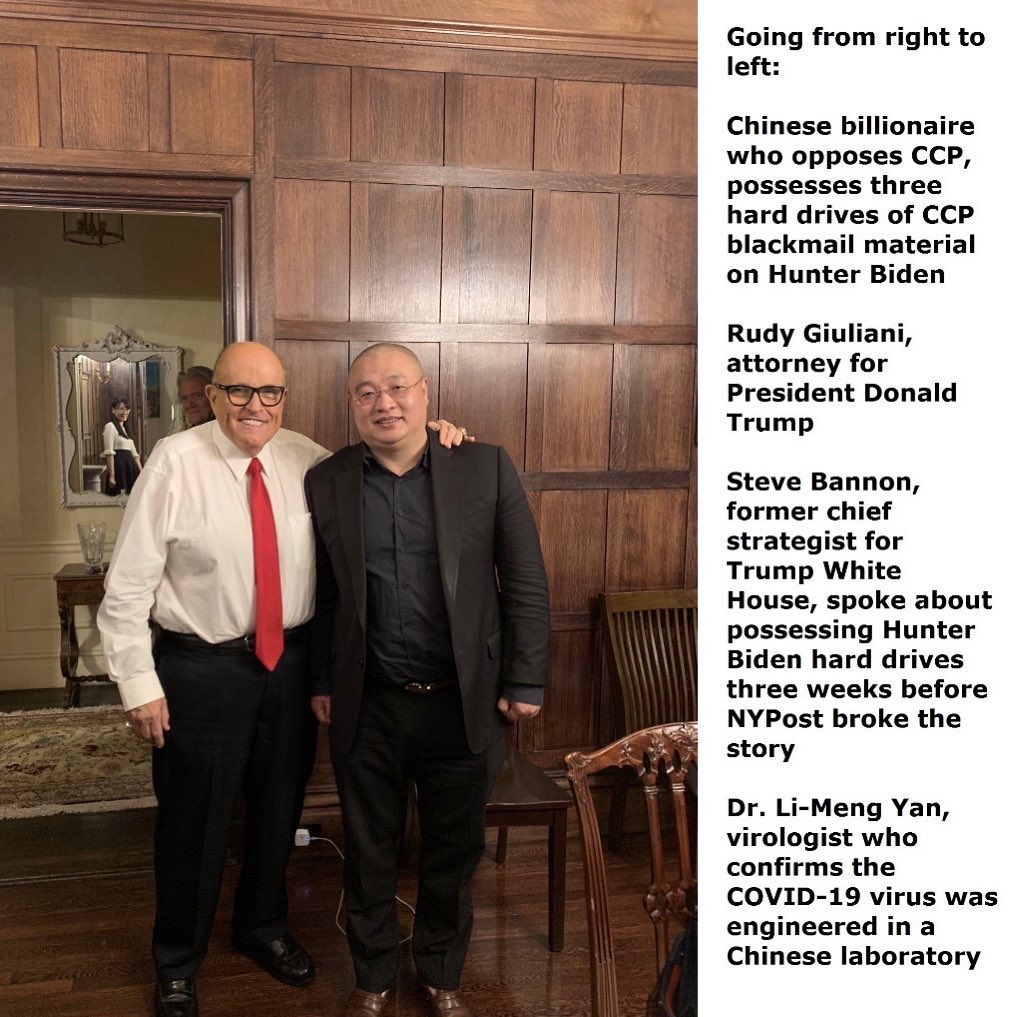 Going from right to left:
Chinese billionaire who opposes CCP, possesses three hard drives of CCP blackmail material on Hunter Biden
Rudy Giuliani, attorney for President Donald Trump
Steve Bannon, former chief strategist for Trump White House, spoke about possessing Hunter Biden hard drives three weeks before NYPost broke the story
Dr. Li-Meng Yan, virologist who confirms the COVID-19 virus was engineered in a Chinese laboratory
Curiouser and curiouser.
==================
was suspended at 56k for thirty days on October 6, 2020.
Help me build this back.
Follow me for now @mymaria777backup.
==================
Check out on all major platforms (except I am banned on spotify). Search 'mymaria777.'
Want to stream online? Search 'mymaria777 + Buzzsprout' and you can listen directly from my host site.
==================
Welcome to the other side. Ilysfm.