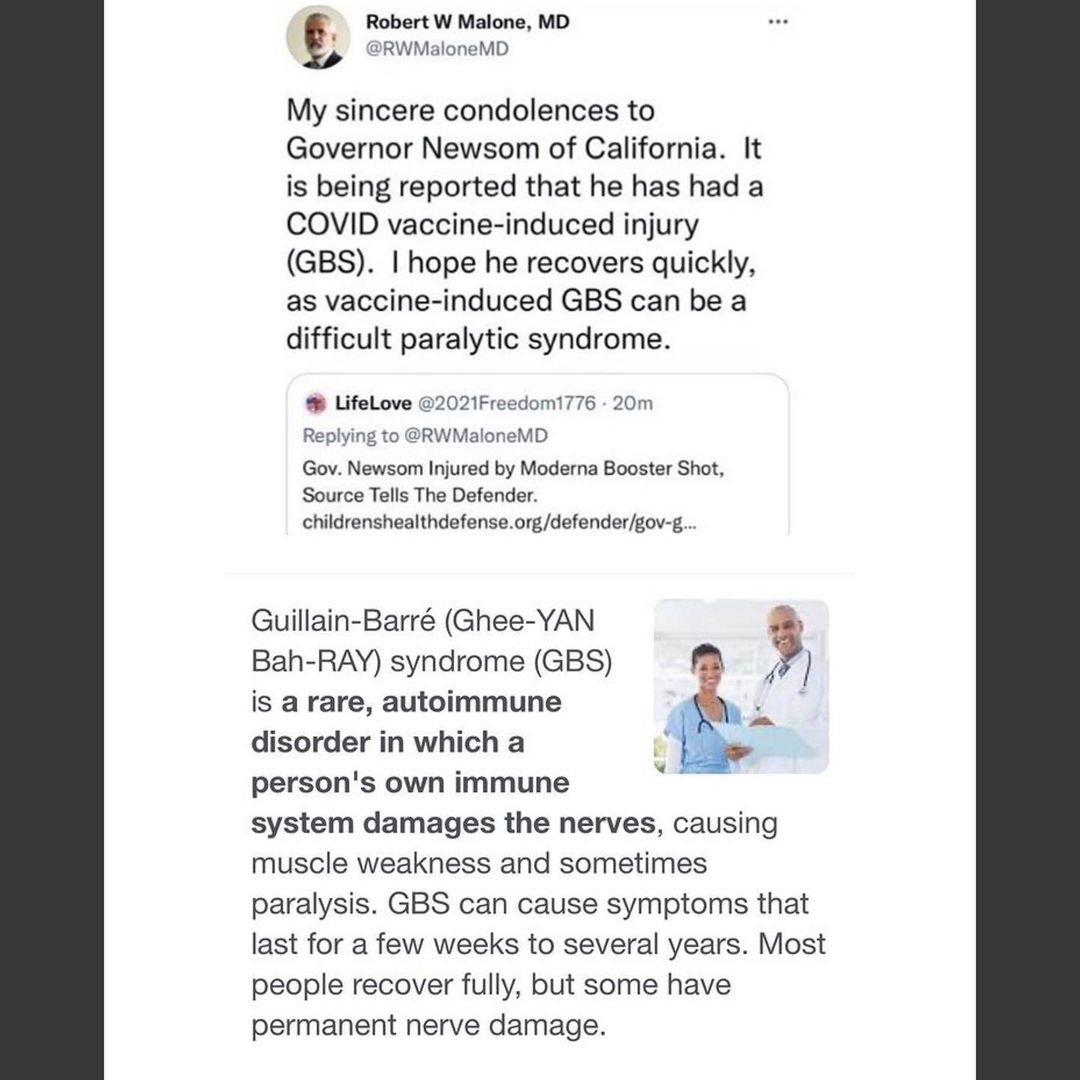 Dr. Malone's tweet has been taken down by Twitter.
So yeah, I'm thinking he's onto something here.
Twitter won't have this kind of info float around. Bc the vaxxines are supposed to be safe and save lives, right?
I personally think he got McCained or Colon Powelled.
"My sincere condolences to
Governor Newsom of California. It
is being reported that he has had a
COVID vaccine-induced injury
(GBS). I hope he recovers quickly,
as vaccine-induced GBS can be a
difficult paralytic syndrome." – Dr. Malone
Dr. Malone, your tweet wishing Gavin
Newsom a speedy recovery was TOTALLY
taken down. Nowhere to be found. I was
replying. Coverup?
Gov. Newsom Injured by Moderna Booster Shot, Source Tells The Defender
Guillain-Barré (Ghee-YAN
Bah-RAY) syndrome (GBS)
is a rare, autoimmune
disorder in which a
person's own immune
system damages the nerves, causing
muscle weakness and sometimes
paralysis. GBS can cause symptoms that
last for a few weeks to several years. Most
people recover fully, but some have
permanent nerve damage.