Who advised Mayor Bowser to do this lockdown?
Cuz its completely according to /our/ plan.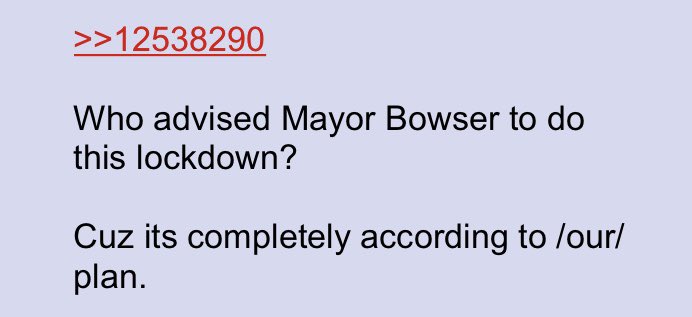 The fence surrounding the Capitol just so happens to surround the Owl as well. How do you capture a very dangerous animal? When does a bird sing? Follow the owl. Symbolism will be their downfall.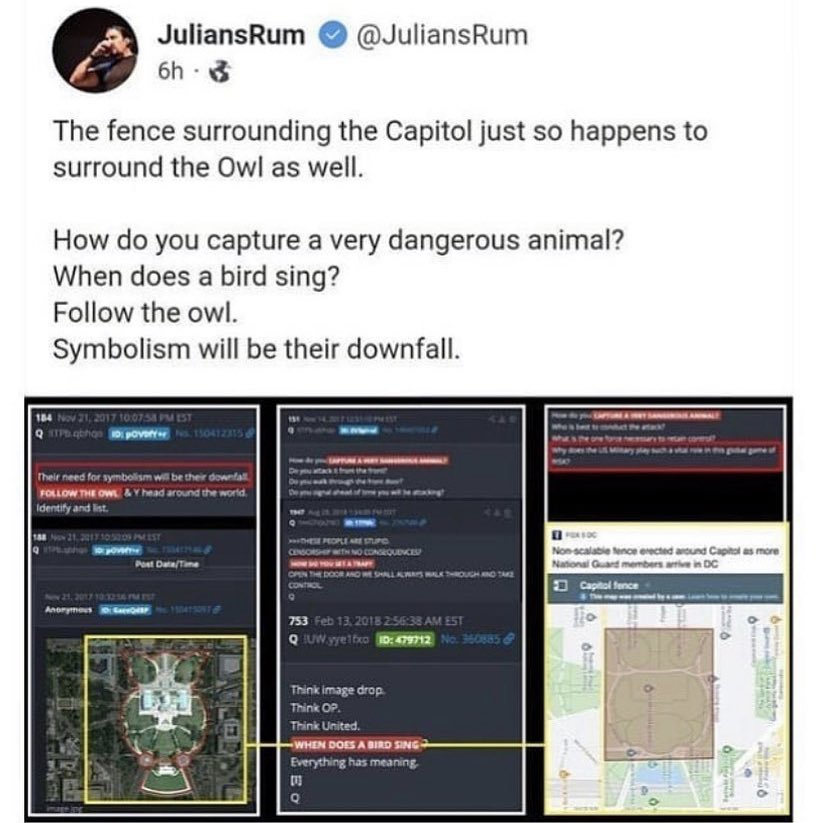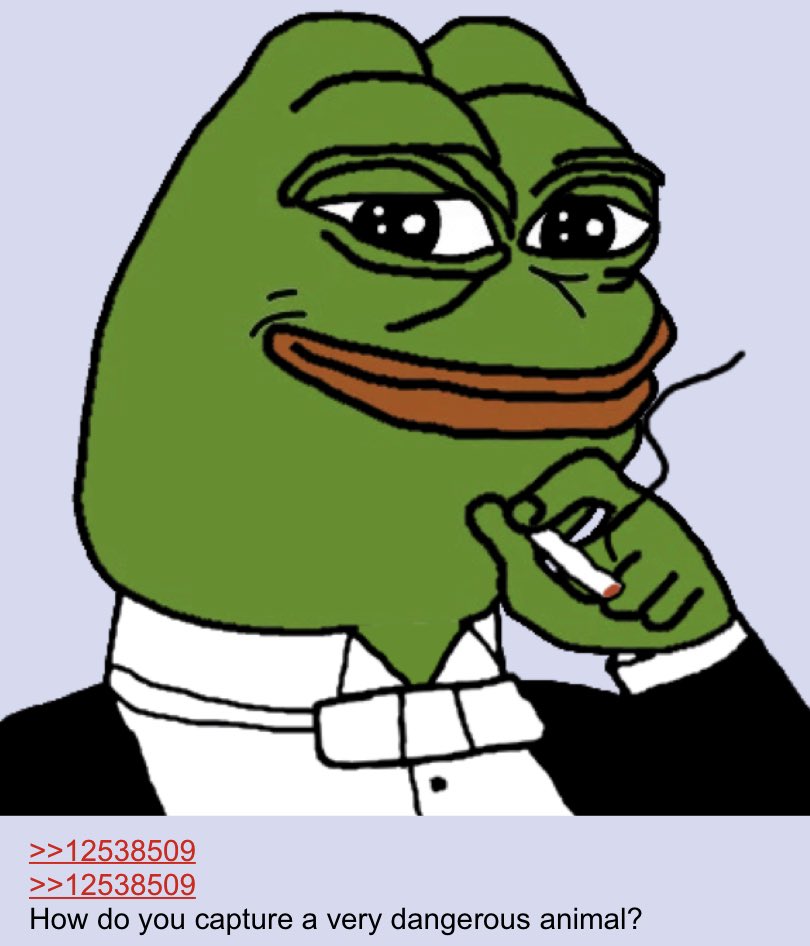 How do you capture a very dangerous animal? pic.twitter.com/DoFQ9DBMfQ

— Brebmanfren (@QckDaddyCoze) January 16, 2021