Step 1
Purchase a NFT from your Opensea collection here:
There are multiple types of NFTs that grant the purchaser certain privilege's on our site TMBfiles.com
Step 2
Each NFT comes with user credentials for logging into TMBfiles.com.
These credential will only appear to the owner of the NFT after the purchase is successful.
Step 3
Once logged into TMBfiles.com with your unique credentials, based upon the NFT attributes will determine your privileges on our site.
News NFT – Owner may upload News post
Ad NFT – Owner may upload Ad post
Step 4
Once logged in you will see your user dashboard as in the image below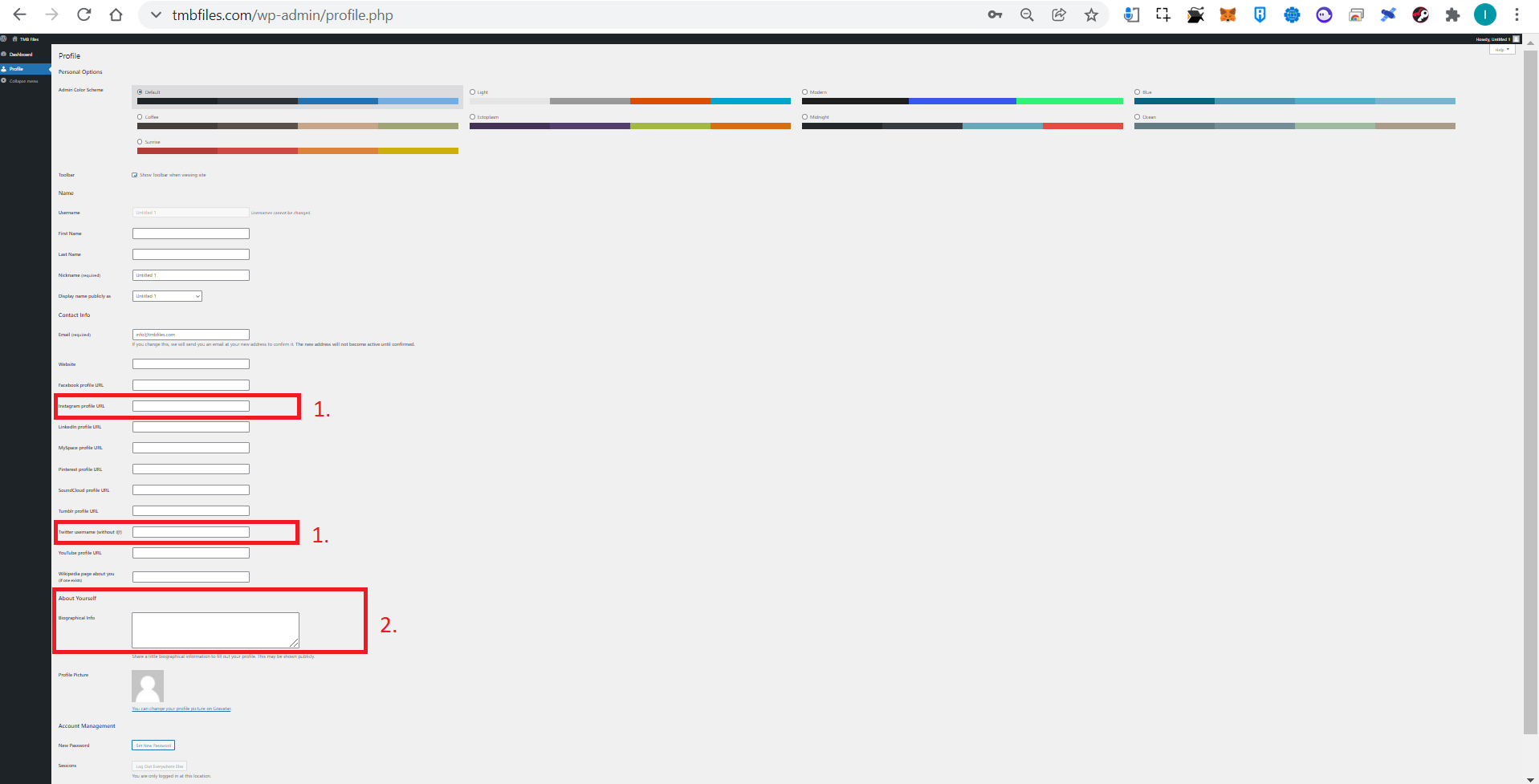 In order to upload please fill out the following fields:
SELECT ONE – Instagram or Twitter URL you will be using
Bio – Describe the content you will be uploading
Failure to complete these step may result in lost privilege's associated with purchased NFT
How to Upload Posts?
To upload content on TMBfiles.com you must first publish your content to either Twitter , or Instagram and include #TMBFILES in the post you wish to upload.
*Please note that ALL post which include the hashtag #TMBFILES will be queued for upload, however depending on your NFT properties only 1 post may upload.
Example: You hashtag 3 post with #TMBFILES but only 1 of 3 randomly uploads because your NFT properties allowed for ONLY a single upload
*For best practices/results we recommend the following
Delete the #TMBFILES hashtag after you verify your post has been uploaded
Always include at least 1 character of text in the Twitter or Instagram post you wish to upload. (Post without captions may not upload)
The title of post should be less than 180 characters or it will be cut short and the full caption will appear in post description.
Please also note this service is in betta test, for questions/concerns please email support@themillennialbridge.com