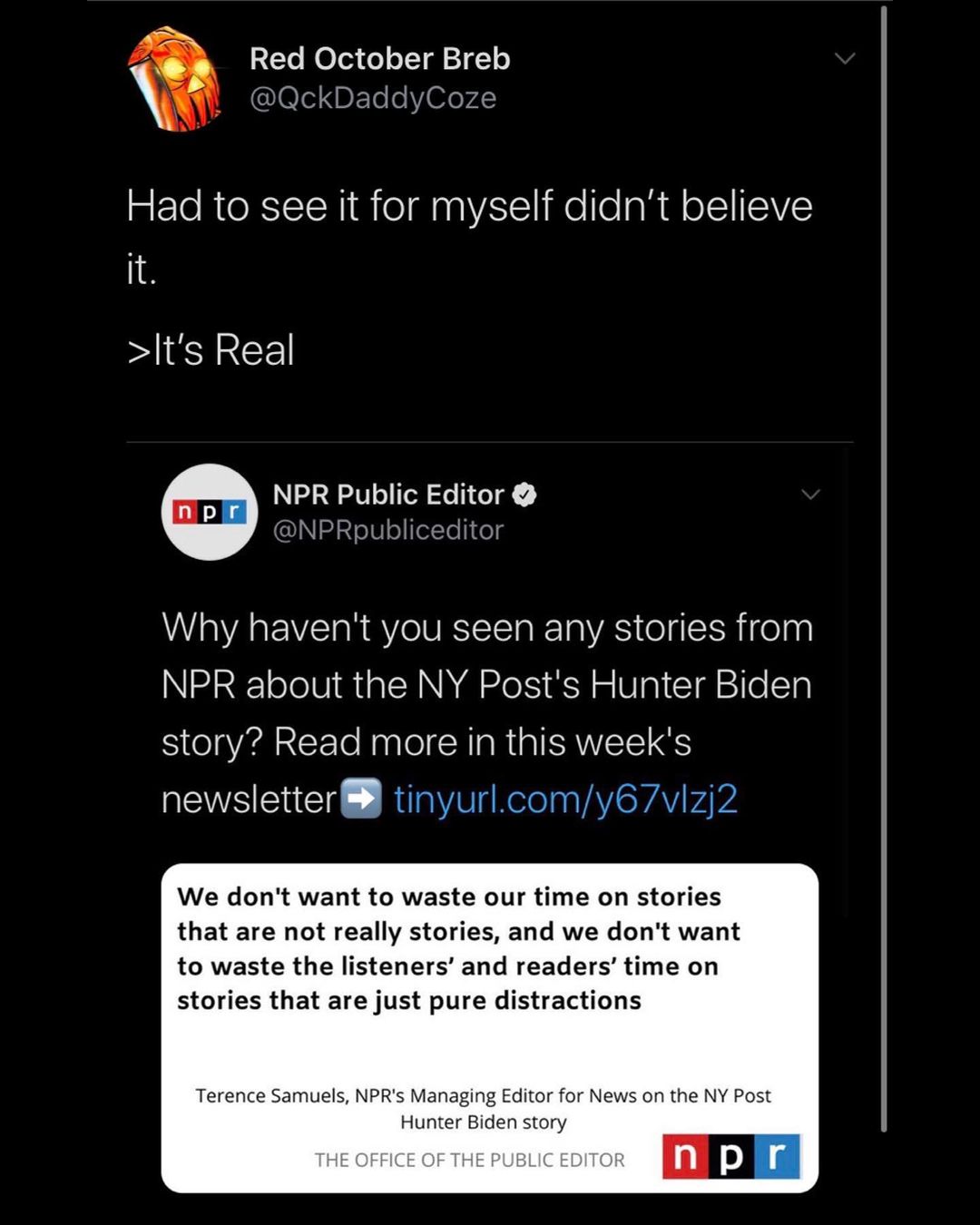 Had to see it for myself didn't believe it.
> lt's Real
"Why haven't you seen any stories from NPR about the NY Post's Hunter Biden story? Read more in this week's" – tinyurl.com/y67vlzj2 – NPR Public Editor
We don't want to waste our time on stories that are not really stories, and we don't want to waste the listeners' and readers' time on stories that are just pure distractions
Hunter biz partner confirms email, details Joe Biden's push to make millions from China: Goodwin
NEW BOMBSHELL BIDEN CHINA DEAL
Business partner confirms Hunter e-mails legit
Says he worked with 'Big Guy' Joe to solicit millions from Chinese in '17
WE REACHING LEVELS OF COPE ONCE NOT THOUGHT NOT POSSIBLE.