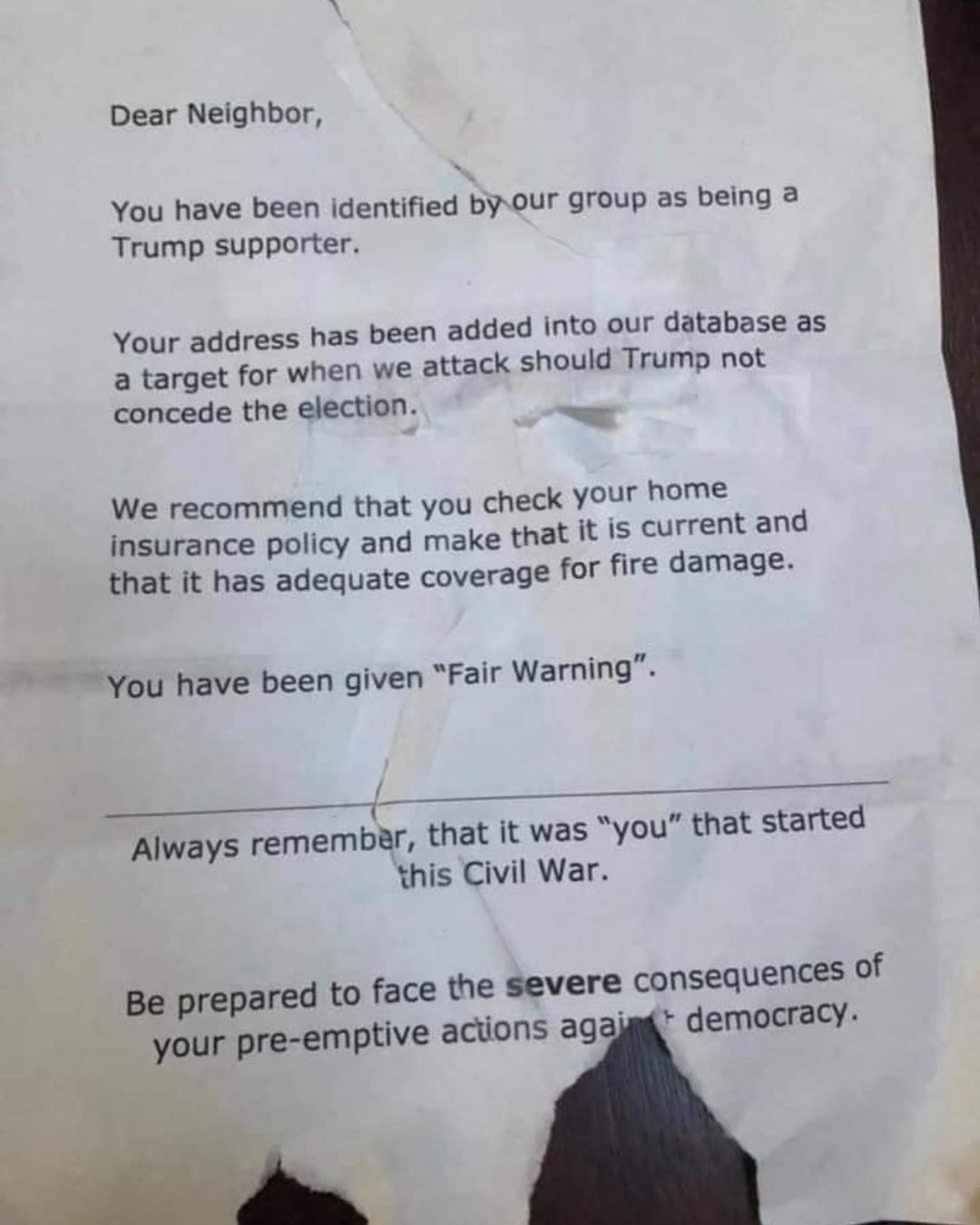 I found this floating around on Facebook. You need to be careful over the next number of weeks. Watch your back. It's going to get worse before it gets better.
Dear Neighbor,
You have been identified by our group as being a
Trump supporter.
Your address has been added into our database as
a target for when we attack should Trump not
concede the election.
We recommend that you check your home
insurance policy and make that it IS current and
that it has adequate coverage for fire damage.
You have been given "Fair Warning"
Always remember, that it was "you" that started
this Civil War.
Be prepared to face the severe consequences of
your pre-emptive actions against democracy.
==================
was suspended at 56k for thirty days on October 6, 2020.
Help me build this back.
Follow me for now @mymaria777backup.
==================
Check out on all major platforms (except I am banned on spotify). Search 'mymaria777.'
Want to stream online? Search 'mymaria777 + Buzzsprout' and you can listen directly from my host site.
==================
Welcome to the other side. Ilysfm.