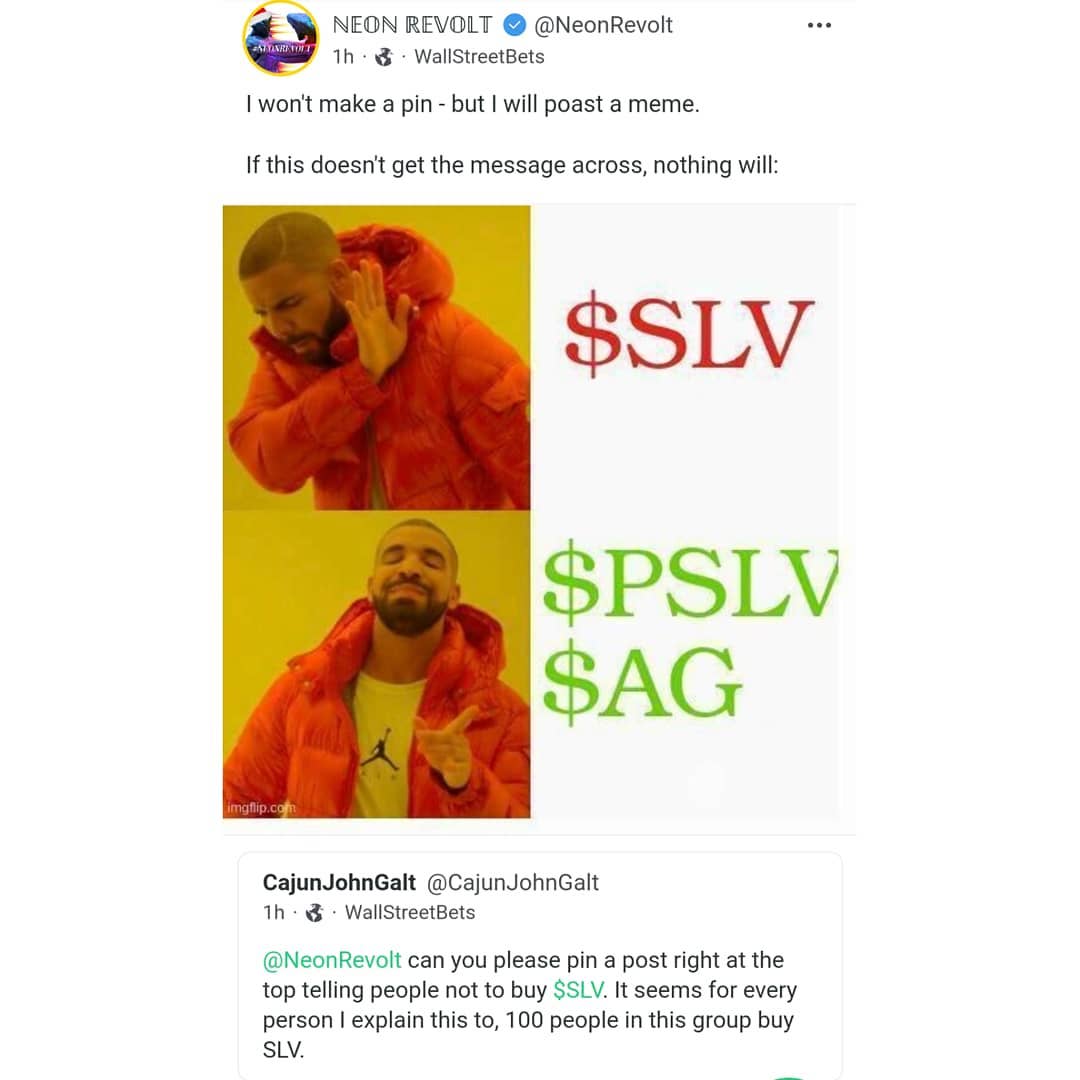 If it ain't in your hand and you cannot defend its worth, do you even own it?
I won't make a pin – but I will poast a meme.
If this doesn't get the message across, nothing will:
$SLV
$PSLV
$AG
@NeonRevoIt can you please pin a post right at the
top telling people not to buy SSI_V. It seems for every
person I explain this to, 100 people in this group buy
SLV.