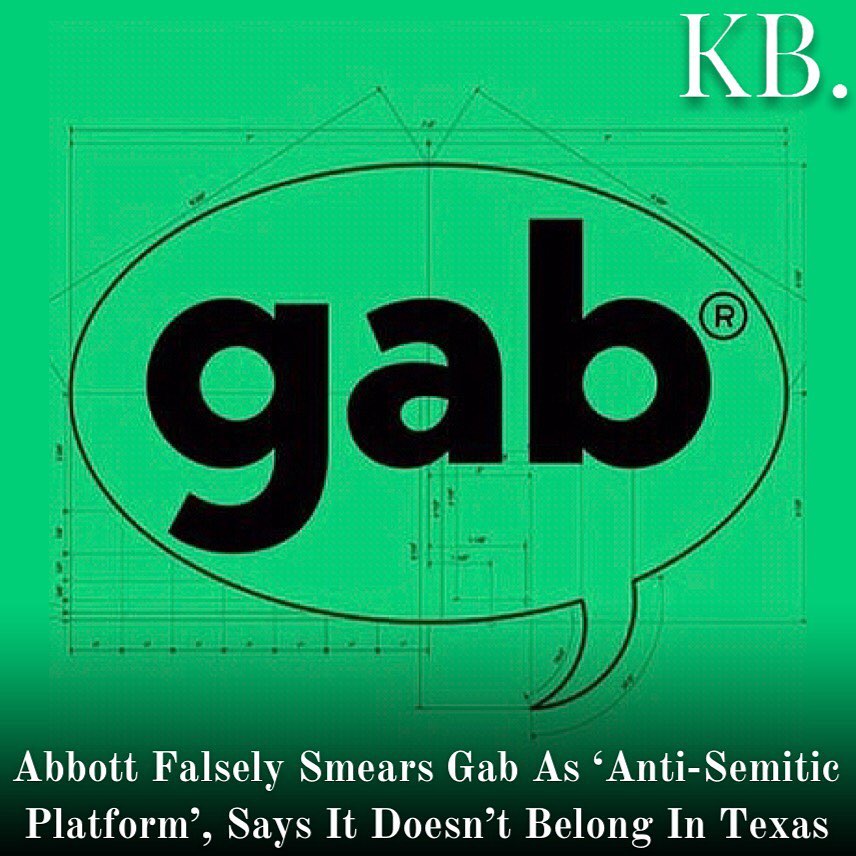 In a bizarre video posted to Twitter on Wednesday, the Republican governor of Texas Greg Abbott falsely claimed that free speech social media website Gab is "an anti-semitic platform" that has "no place in Texas," drawing immediate mockery online for his inaccurate statements.
"Anti-semitic platforms like Gab have no place in Texas, and certainly do not represent Texas values," Abbott said. The governor then displayed an unnamed piece of legislation created by Republican Texas representatives Phil King and Craig Goldman, which he proudly proclaims to fight "anti-semitism in Texas."
Abbott's tweet was quickly rebutted and ratioed by the official Gab Twitter account.
"Gab is not an "anti-semitic" platform. We protect the political speech of all Americans, regardless of viewpoint, because in this age of cancel culture nobody else will. That means unpopular viewpoints may be found on the site," the official Gab account posted in response to Abbott's tweet.
Gab followed up with another tweet that sharply ratioed Abbott, stating, "The enemies of freedom smear us with every name in the book because they hate America and they hate free speech. It's a shame to see a GOP politician fall for this trap when conservative values are under sustained attack all over the country."
It has also come to our attention the @TexasGOP has a very active social media account on with over 17K followers.