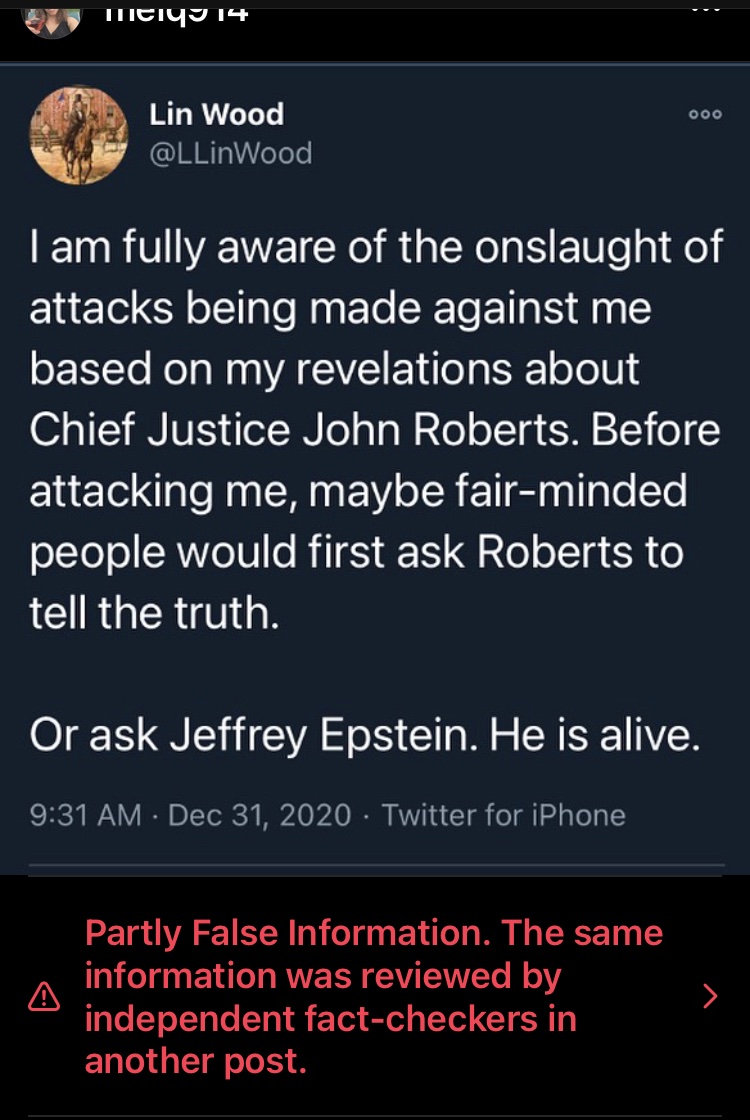 Lin Wood – I am fully aware of the onslaught attacks being made against me based on my revelations about Chief Justice John Roberts. Before attacking me, maybe fair-minded people would first ask Roberts to tell the truth.
Or ask Jeffrey Epstein. He is alive.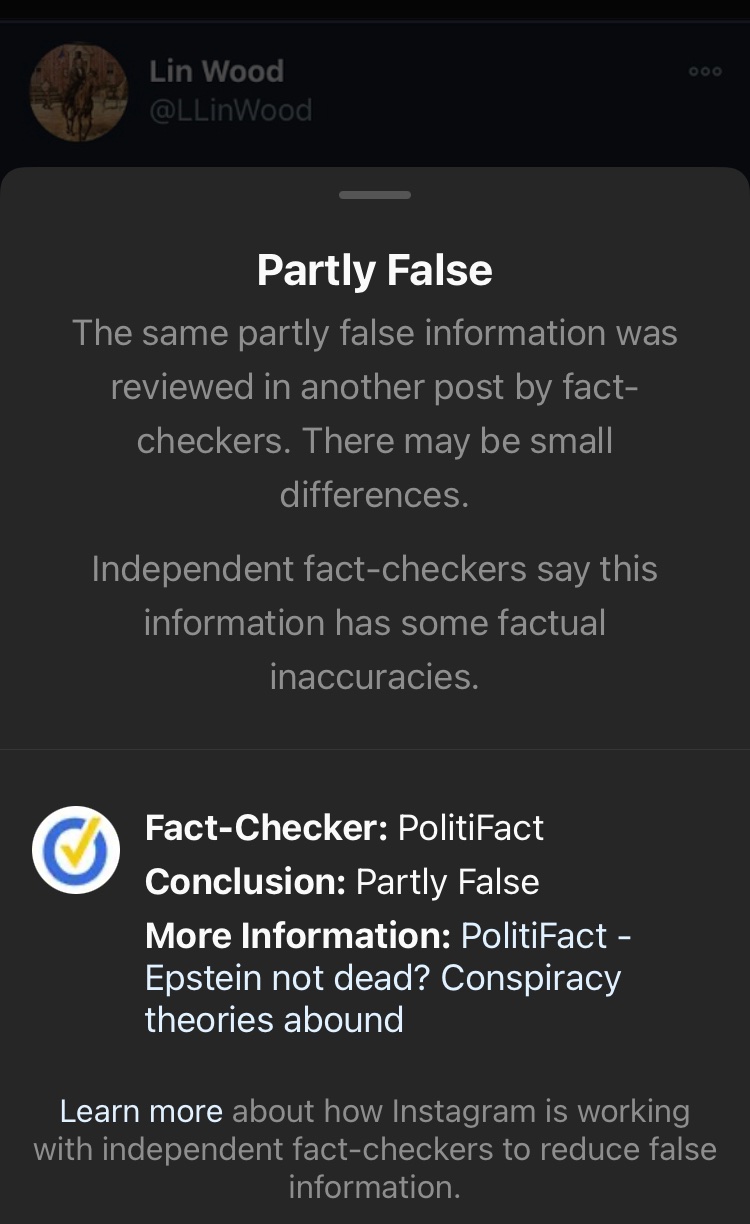 Instagram- Partly False The same partly false information was reviewed in another post by fact- checkers. There may be small differences. Independent fact-checkers say this information has some factual inaccuracies. Fact-Checker: PolitiFact Conclusion: Partly False More Information: PolitiFact – Epstein not dead? Conspiracy theories abound Learn more about how Instagram is working with independent fact-checkers to reduce false information.
Insta claiming @LLinWood tweet that Epstein is alive is false.
So it must be true. pic.twitter.com/h4Um7dNd2m

— Copious MQ (@LtlM55) January 1, 2021
Source by Copious MQ