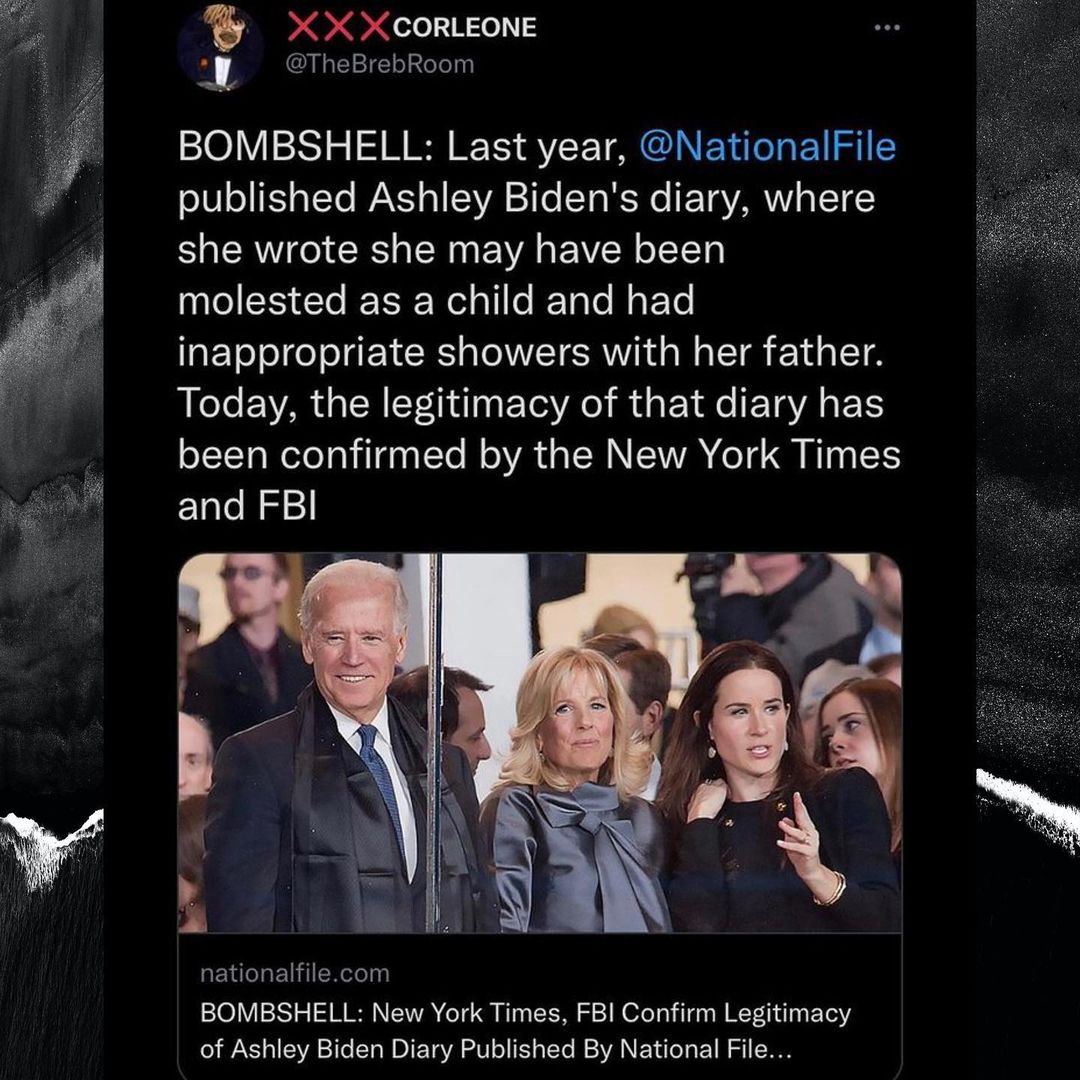 BOMBSHELL: Last year, @NationalFile
published Ashley Biden's diary, where
she wrote she may have been
molested as a child and had
inappropriate showers with her father.
Today, the legitimacy of that diary has
been confirmed by the New York Times
and FBI
BOMBSHELL: New
York Times, FBI
Confirm Legitimacy
of Ashley Biden Diary
Published by
National File
n 2005, Joe Biden's brother bought
an acre of land with excellent ocean
views on a remote island in the
Caribbean for $150,000. He divided it
into three parcels, and the next year a
lobbyist close to the Delaware senator
bought one of the parcels for what had
been the cost of the entire property. Later,
the lobbyist gave Biden's brother a
mortgage loan on the remaining parcels.
The Virgin Islands land deal, reported
here for the first time, furthers a pattern
in which members of the Biden family
have engaged in financial dealings with
people with an interest in influencing the
former vice president.
It's over 💀
Dark secrets.
Epstein Island.
Who owns the surrounding islands [close proximity]?
Unique skill sets of Maxwell?
Slides 1-3: @ourdailybreb