James Bulger & Hunter making deals with CCP company?
Maybe FBI could find out who the "6 More" are on this email?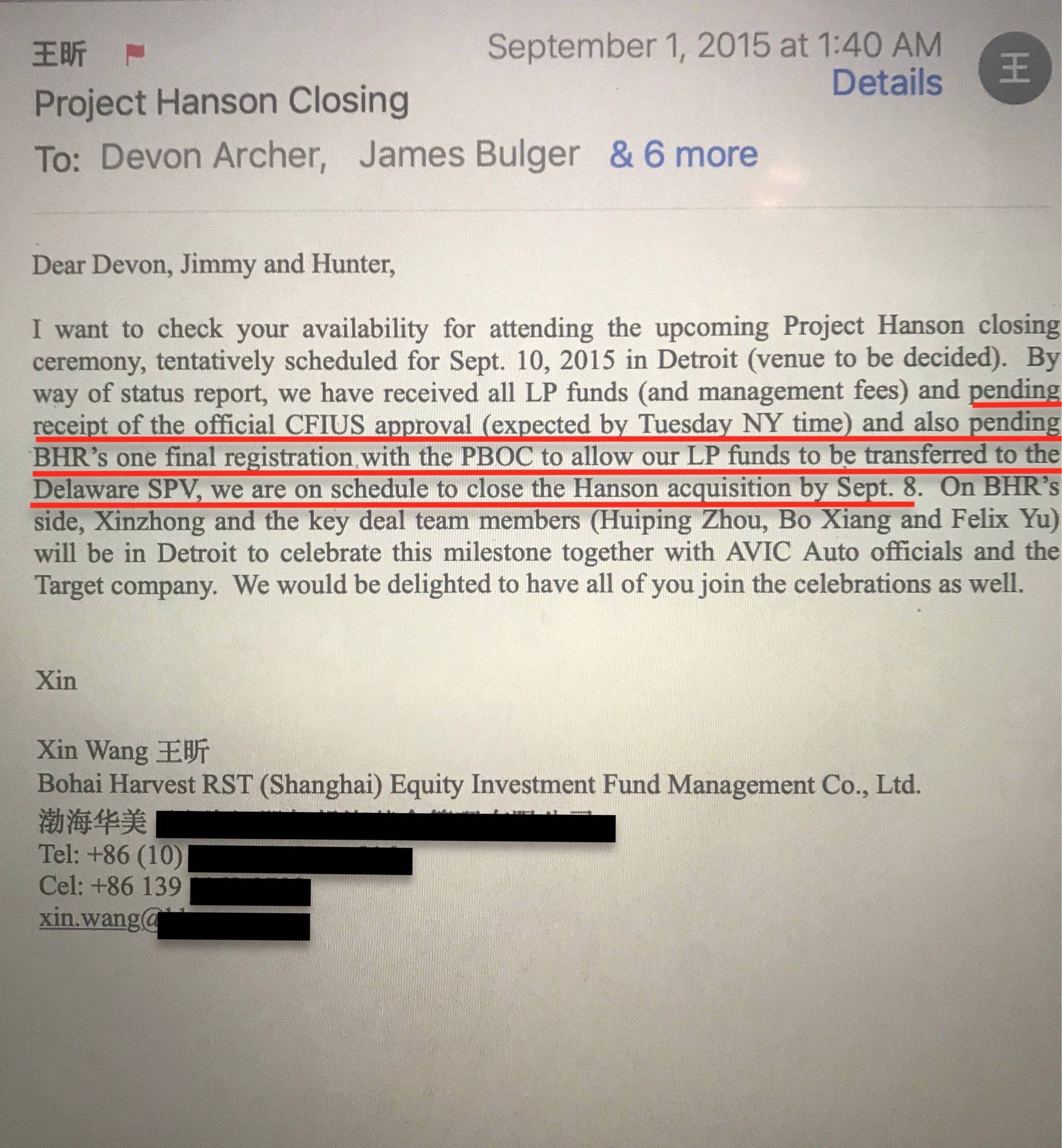 Of course that would require that the FBI is capable of asking a couple of simple questions. Maybe over FBI's intelligence level . .
Dear Devon, Jimmy and Hunter,
I want to check your availability for attending the upcoming Project Hanson closing
ceremony, tentatively scheduled for Sept. 10, 2015 in Detroit (venue to be decided). B
way of status report, we have received all LP funds (and management fees) and pending
receipt of the official CFIUS approval (expected by Tuesday NY time) and also pending
BHR's one final registration with the PBOC to allow our LP funds to be transferred to the
Delaware SPV, we are on schedule to close the Hanson acquisition by Sept. 8. On BHR'
side, Xinzhong and the key deal team members (Huiping Zhou, Bo Xiang and Felix Yu
will be in Detroit to celebrate this milestone together with AVIC Auto officials and the
Target company. We would be delighted to have all of you join the celebrations as well.
Xin Wang
Bohai Harvest RST (Shanghai) Equity Investment Fund Management Co., Ltd.