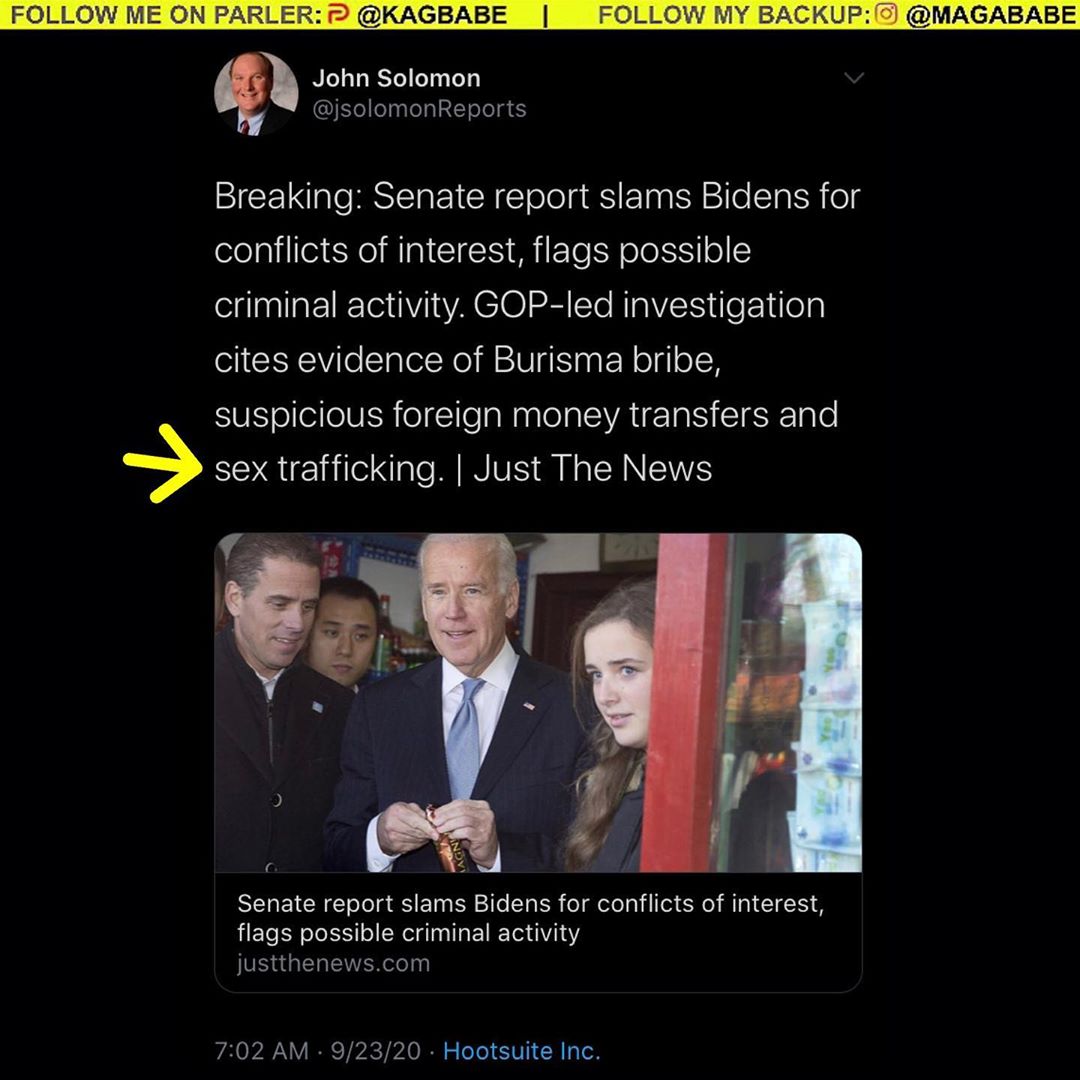 Breaking: Senate report slams Biden's for conflicts of interest, flags possible criminal activity. GOP-led investigation cites evidence of Burisma bribe, suspicious foreign money transfers and sex trafficking.
Pg. 6: Hunter Biden, Burisma, and Corruption: The Impact on U.S. Government Policy and Related Concerns
Hunter Biden opened a bank account with Gongwen Dong to fund a $100,000 global spending spree with James Biden and Sara Biden.
Hunter Biden had business associations with Ye Jianming, Gongwen Dong, and other Chinese nationals linked to the Communist government and the People's Liberation Army. Those associations resulted in millions of dollars in cash flow.
Hunter Biden paid nonresident women who were nationals of Russia or other Eastern European countries and who appear to be linked to an "Eastern European prostitution or human trafficking ring."