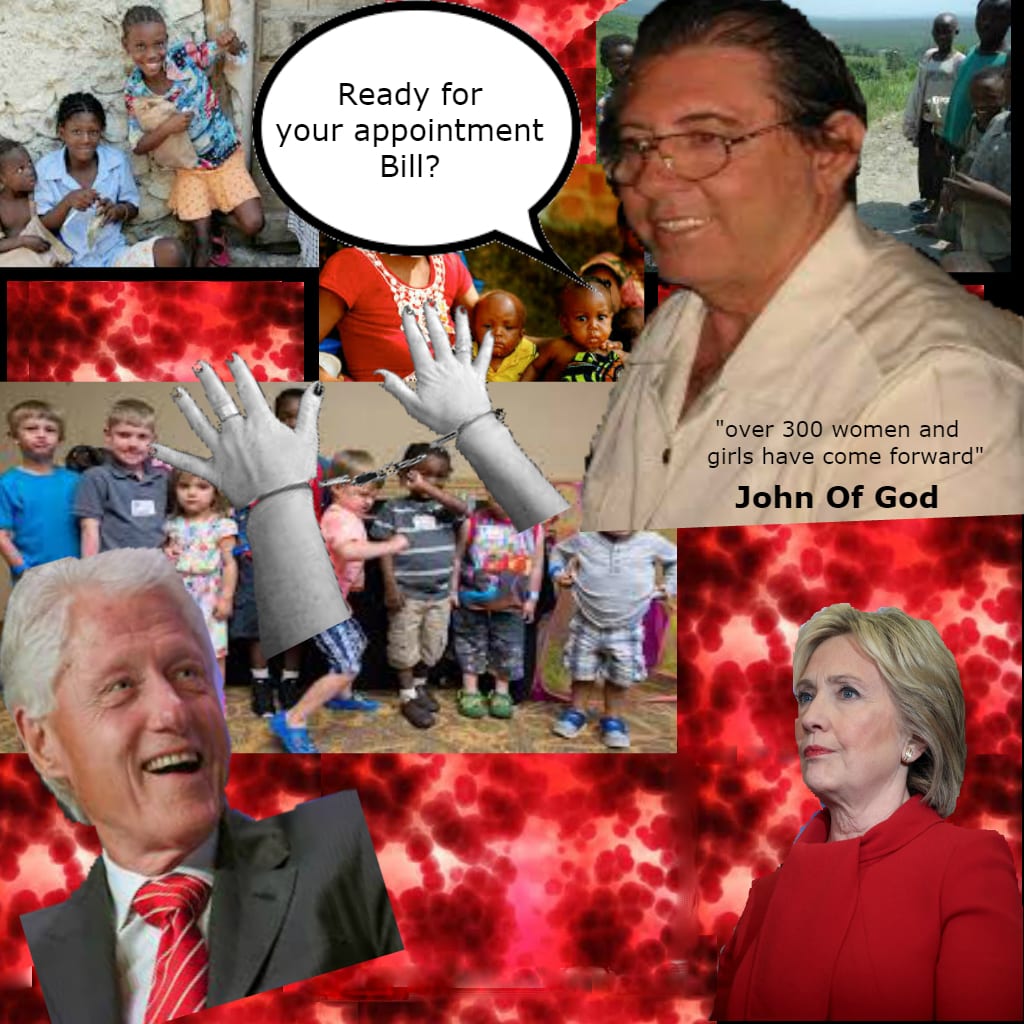 Ties to Oprah, Clintons, and MORE…
MSN reports Bill Clinton's connections to John of God,
"The elderly medium, who has been interviewed by Oprah and has treated Bill Clinton".
The medium has been charged with rape, and sexual abuse charges in Abadiania, Brazil, where he is since being detained.
https://youtu.be/-zLEVEbs_fkhttps://youtu.be/-zLEVEbs_fk
Over 300 women and girls have come forward with testimony against John of God. Other testimonies claim conspiracy, illegal weapon sales, and  money laundering. "Then, public claims of prostitution rings and human trafficking."
(See Here)
#lecheminduroi #bransoncognac #starzgettheapp #abcforlife
Related Articles
Who Is Ghislaine Maxwell?
part 2
part 3