Fireside Chat With Lin Wood – Episode 3
Shining a Light on the Truth About Chief Justice Roberts, Joe Biden, Obama, the Clintons, Bill Gates, Mike Pence, & more
Full List:
Barack Obama

Bill Clinton

Bill Gates

George H. W. Bush

George W. Bush

Hillary Clinton

Joe Biden

John Roberts

Lin Wood

Mark Meadows

Mike Pence

Mitch McConnell

Pat Cipollone

Stephen Breyer
Question for Chief Justice John Roberts: Explain This Photo of Bill Clinton & Epstein Island Connection?
Do Nancy Pelosi, Rod Rosenstein, John Podesta, John Brennan have an assurance policy on Justice John Roberts?
Did Justice Roberts know of a (CIA) plot to replace the late Justice Anthony Scalia?
Is Justice Roberts connected to Jeffrey Epstein?
Would this explain Justice Roberts adoption of two children from Wales?
Is this Justice Roberts in a photo with Bill Clinton among other guest (Saudi Princes?)
Jeffrey Epstein And Rachel Chandler Sex Trafficking Scandal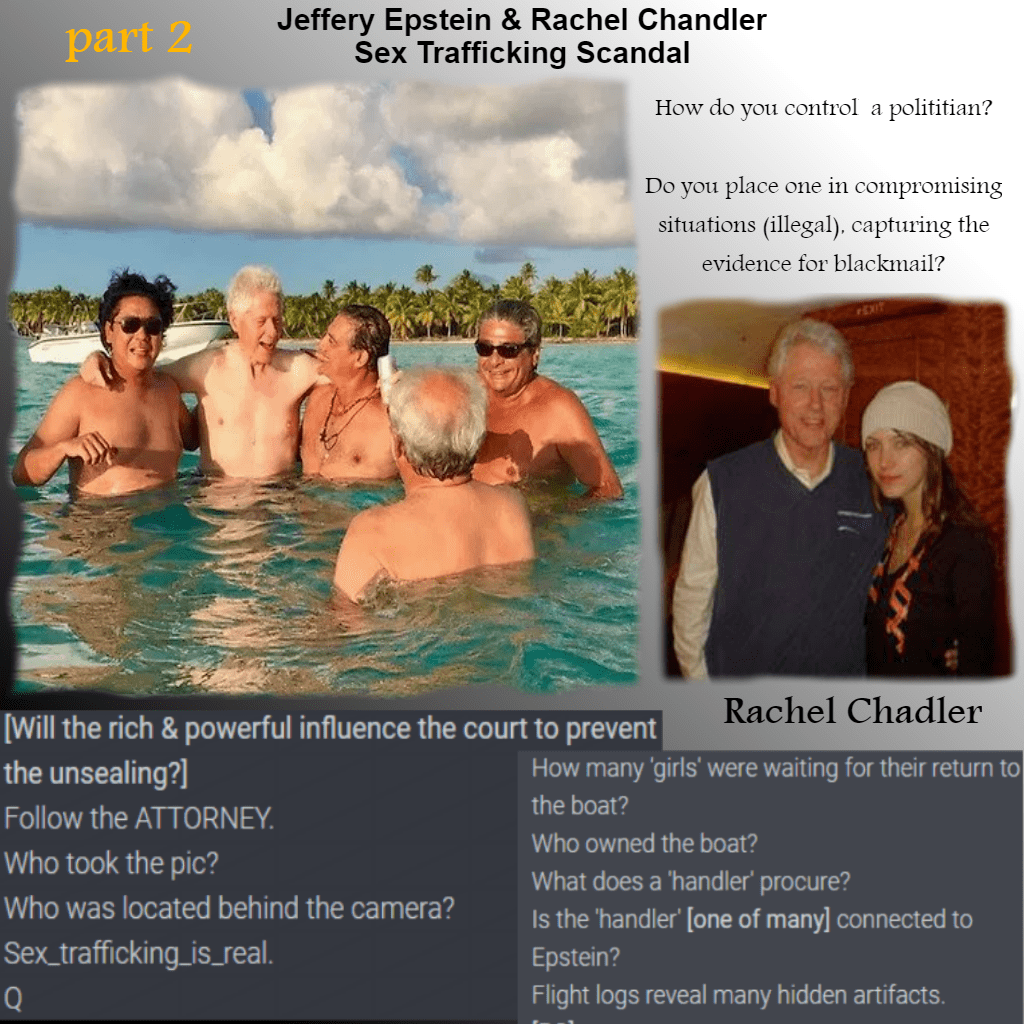 TRUTH. https://t.co/2rqsd5u1yu

— Lin Wood (@LLinWood) December 30, 2020