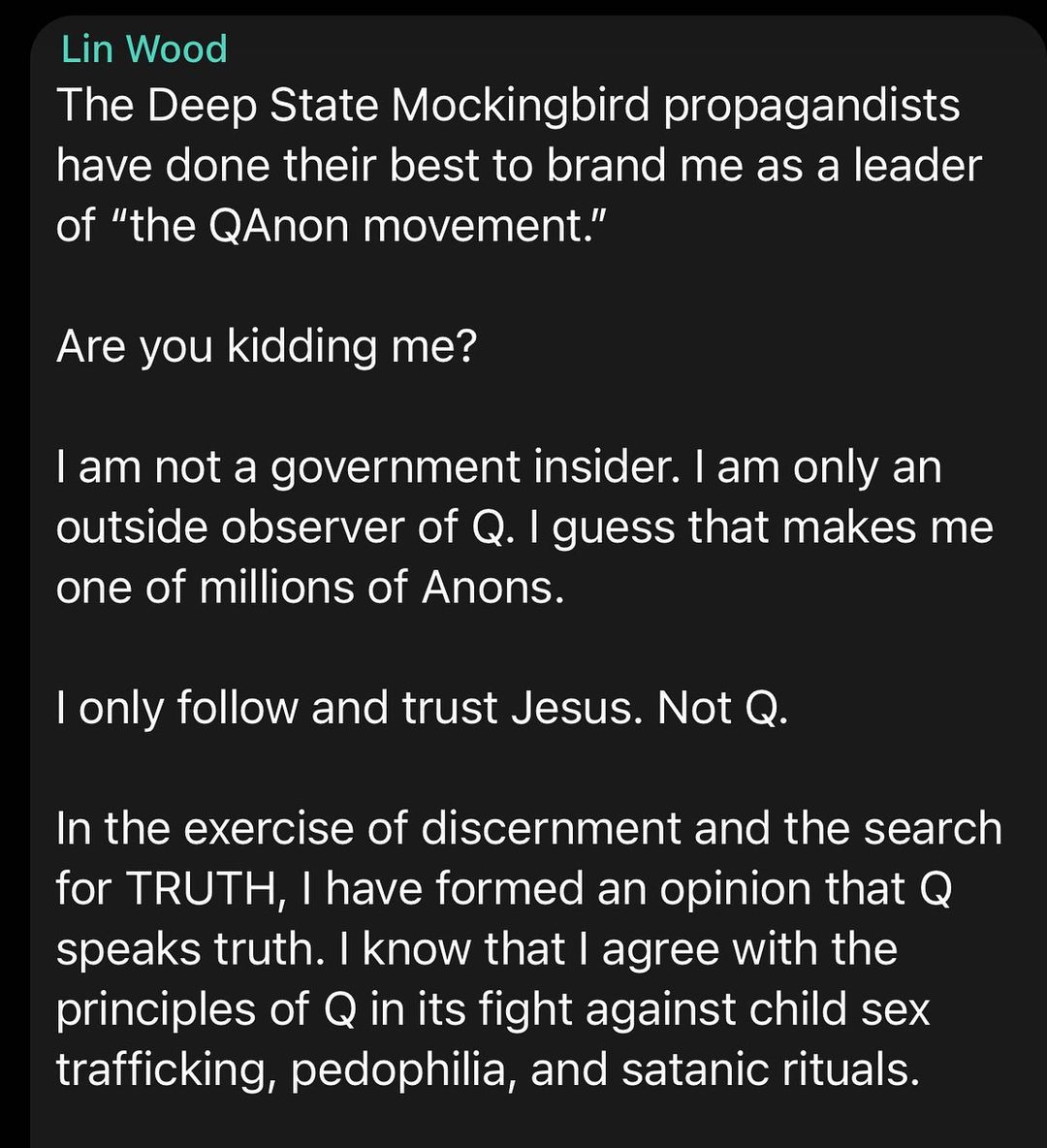 Lin Wood
The Deep State Mockingbird propagandists
have done their best to brand me as a leader
of "the QAnon movement."
Are you kidding me?
I am not a government insider. I am only an
outside observer of Q. I guess that makes me
one of millions of Anons.
I only follow and trust Jesus. Not Q.
In the exercise of discernment and the search
for TRUTH, I have formed an opinion that Q
speaks truth. I know that I agree with the
principles of Q in its fight against child sex
trafficking, pedophilia, and satanic rituals.
I believe that Anons are like me. They
research the information provided from Q
drops. I am generally familiar with Q drops
from others as I do not study them and am
way behind in trying to interpret them.
I think I can be fairly be described as an Anon.
I believe that "QAnon" is likely a Deep State
operation constructed to discredit Q and the
Anons.
Am I right? Time will tell. And only God knows.
I put my faith and trust in God. Not any other
person or organization. But I try on Earth to
follow and pay attention to those who I
discern are doing God's will.
Linn is going off and shouting out the anons love to see it