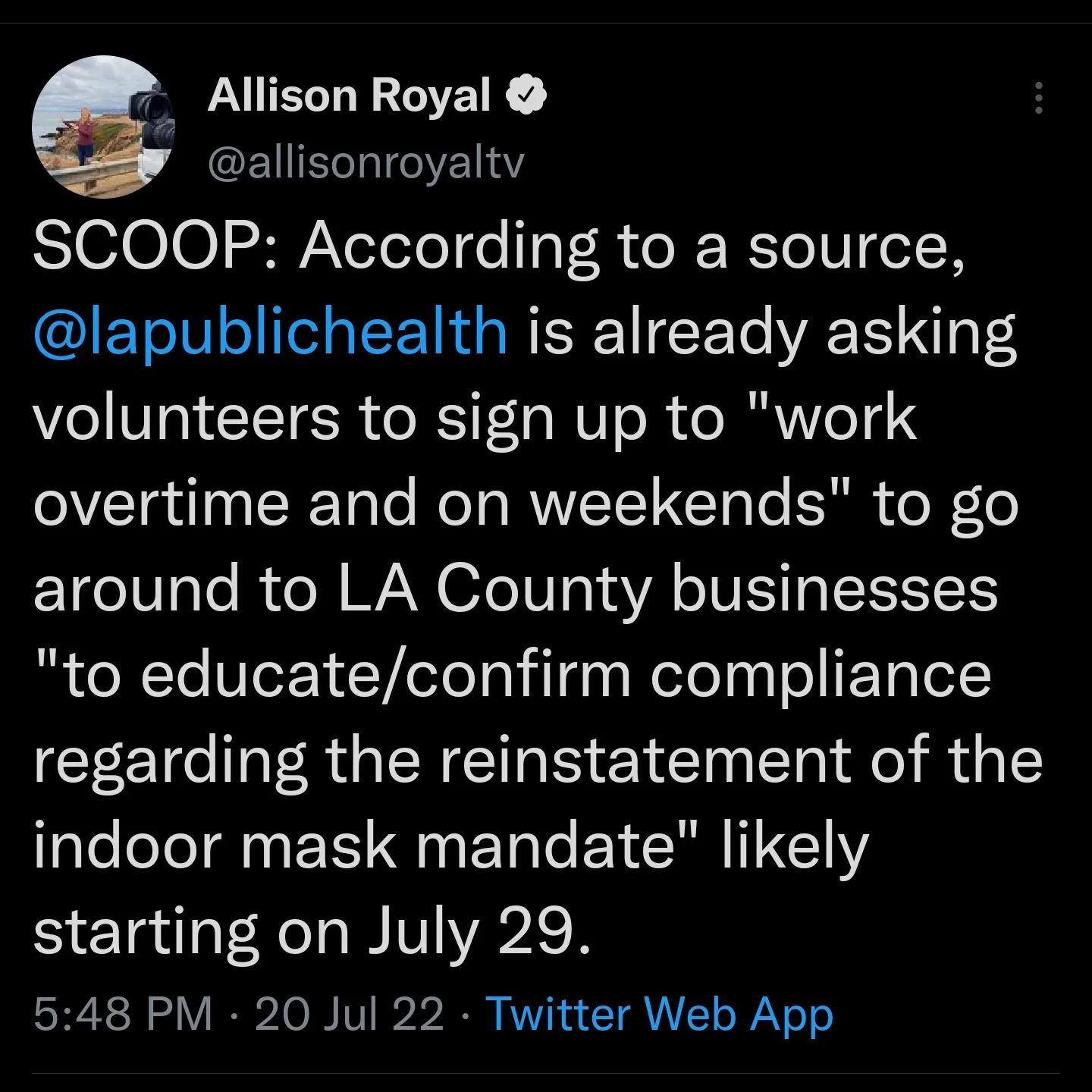 SCOOP: According to a source,
@lapublichealth is already asking
volunteers to sign up to "work
overtime and on weekends" to go
around to LA County businesses
"to educate/confirm compliance
regarding the reinstatement of the
indoor mask mandate" likely
starting on July 29.
The department will send out
workers to businesses at the end
of July and beginning of August to
confirm compliance. My
prediction is many people will take
their business to neighboring
Ventura or Orange counties and
these mom & pop LA businesses
will suffer yet again.
I just wanted to be left alone.
Mandalos todos a la fregada.
DO NOT COMPLY.
HOLD THE LINE.
El gruesome newsom va intentar a robarse una vez mas el governorship.
Porque este güey es lo que los democratas van a vender como candidate para la presidencia contra el Trompi.
Con la ayuda del estado profundo, el soros, su tia chichona la Peluda de Pelosi, sus conneciones con los Browns y Los Getty, lo van a intentar.
Y van empezar con metiendo miedo con las mascaras otra vez.
Si llegan a tu casa para "educarte"
Tirales un balde de agua bien fria. Para que se les quite lo mamon.