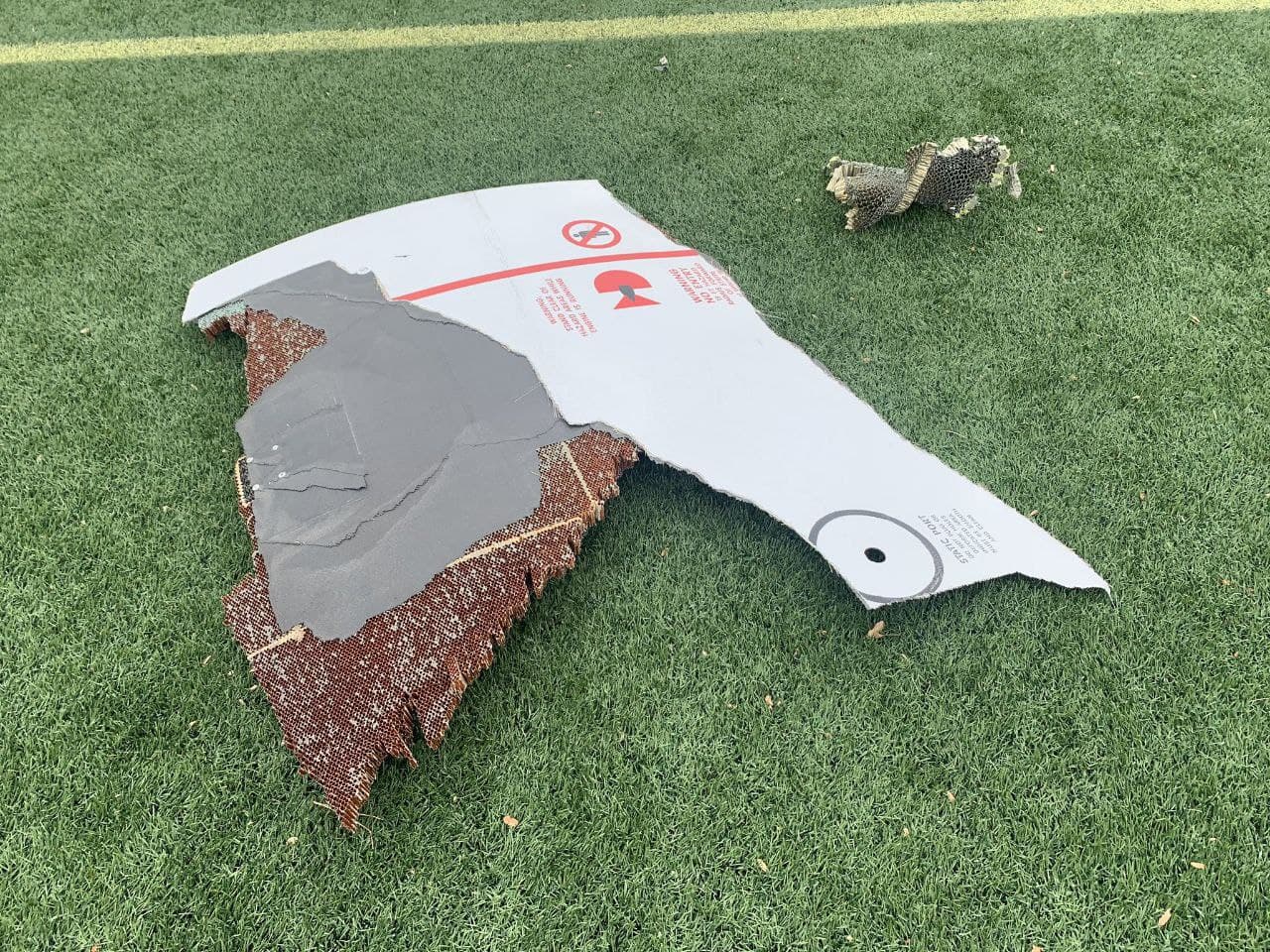 It was an engine fire as You see in the video above
Debris from a plane fell from the sky on Saturday afternoon in Broomfield, Colorado according to local law enforcement. The debris was dropped on several neighborhoods.
The Broomfield Police Department said it received reports of a plane with "engine trouble" at around 3:08 p.m. ET.
Getting reports that a plane flying over @broomfield had engine trouble and dropped debris in several neighborhoods around 1:08 pm. No injuries reported at this time. Plane did not land in Broomfield. Media staging area TBD. pic.twitter.com/Oc02vUWFdn

— Broomfield Police (@BroomfieldPD) February 20, 2021
—AUDIO FROM COCKPIT—

Air traffic radio captured the moment United Pilots called out mayday as their engine failed over #Denver.

Plane landed safely, but scattered debris throughout the metro area.@CBSDenver https://t.co/yZnCNMbiQW pic.twitter.com/dKBTdPLFFK

— Dillon Thomas (@DillonMThomas) February 20, 2021
Flight 328 @united engine caught fire. my parents are on this flight 🙃🙃 everyone's okay though! pic.twitter.com/cBt82nIkqb

— michaela🦋 (@michaelagiulia) February 20, 2021
The United Airlines flight headed to Honolulu from Denver International Airport had to turn around due to an engine issue.
The FAA says the right engine failed shortly after takeoff. "A Boeing 777-200 operated by United Airlines returned to Denver International Airport and landed safety Saturday after experiencing a right-engine failure shortly after takeoff."
Witnesses on the ground reported hearing an explosion.
DASHCAM VIDEO: Zach Allen shared this video with CBS4 showing the moments before a part of a plane exploded over Broomfield sending debris onto neighborhoods.
STORY: https://t.co/oB98PDdmsy pic.twitter.com/yep5TTNMzS

— CBSDenver (@CBSDenver) February 20, 2021
Police report the plane landed safely at the Denver International Airport.
There were no confirmed injuries according to Alex Renteria, DIA spokesperson.
United Airlines released this statement: "Flight 328 from Denver to Honolulu experienced an engine failure shortly after departure, returned safely to Denver and was met by emergency crews as a precaution. There are no reported injuries onboard, and we will share more information as it becomes available."