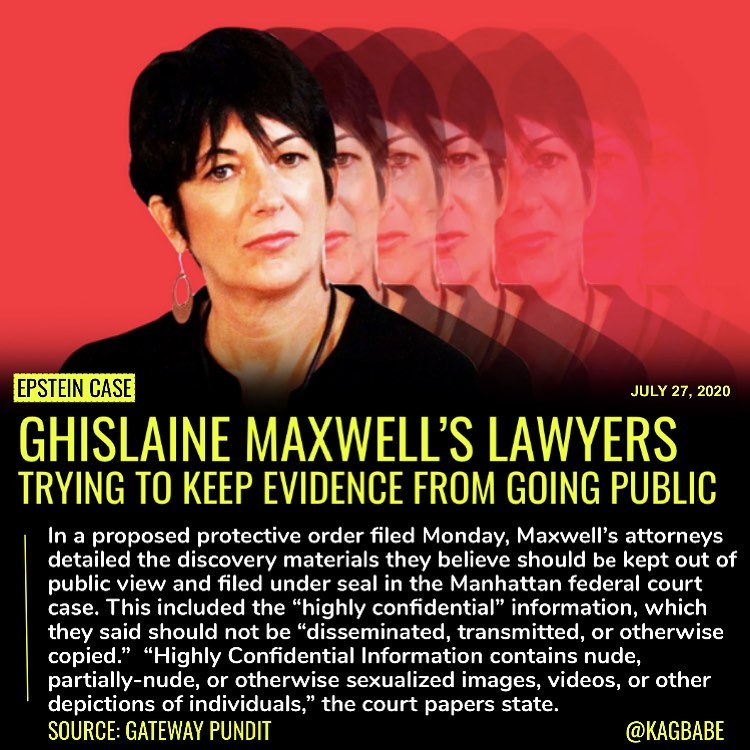 Maxwell's attorneys and prosecutors had been working together to determine what discovery materials should be made public — and only disagreed on two details, according to the filing. One point they couldn't agree on is whether Maxwell's defense attorneys should be allowed to disclose the identities of victims mentioned in the discovery material who have already spoken on the record or to the media.
"The government's proposed restriction is therefore 'broader than necessary' to protect the privacy interests of these individuals who have already chosen to self-identify, and will hinder the defense's ability to conduct further factual investigation, prepare witnesses for trial, and advocate on Ms. Maxwell's behalf," her attorneys wrote.
A judge last week ruled that a slew of other documents that Maxwell was trying to keep hidden should be made public within a week.
Judge Loretta Preska said that 80 documents — which will run to hundreds of pages — should shed light on Jeffrey Epstein, who died before he could face trial on charges that he provided powerful men with underaged girls for sex.
Reported The Daily Mail:
    They could include details about Maxwell's sex life that her lawyers have previously tried to stop from being released, relating to a seven-hour, 418-page deposition Maxwell gave which her legal team said was 'extremely personal, confidential.' In filings Maxwell's lawyers have called the depositions a 'series of (efforts) to compel Maxwell to answer intrusive questions about her sex life'.
    The documents will also include communications between Maxwell and Epstein from January 2015 when Virginia Roberts made explosive allegations about them in court papers. In the papers Roberts claimed she was forced to have sex with Prince Andrew three times when she was just 17 at Epstein's command.