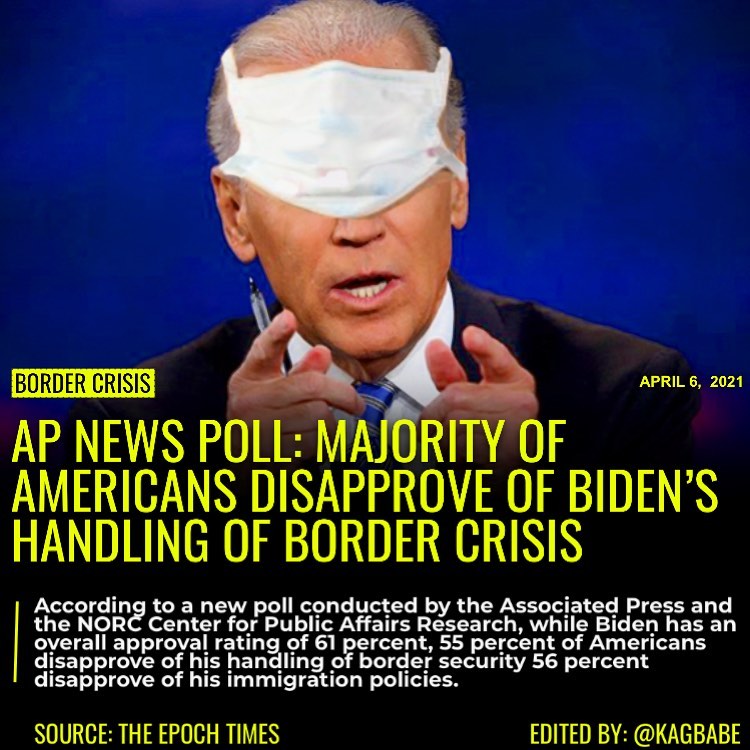 More Americans disapprove of Joe Biden's handling of the border security and the influx of unaccompanied children as illegal immigrants at the southern border reach record highs.
According to a new poll conducted by the Associated Press and the NORC Center for Public Affairs Research, while Biden has an overall approval rating of 61 percent, 55 percent of Americans disapprove of his handling of border security 56 percent disapprove of his immigration policies.
Customs and Border Protection (CBP) figures show that illegal crossings rose to over 100,000 in February. "The highest February that we had seen in 20 years," former acting Secretary of Department of Homeland Security Chad Wolf told The Epoch Times.
More than 150,000 illegal immigrants were apprehended at the southern border in March and another 30,000 evaded capture, according to former Commissioner Mark Morgan, who has received provisional CBP numbers from internal sources.
As to Biden's handling of unaccompanied children apprehended at the southern border, only 24 percent of Americans approve his performance, 40 percent don't approve, and another 35 percent of Americans neither approve nor disapprove.
The number of unaccompanied children crossing the border reached more than 18,500 in March, 60 percent higher than the previous record of 11,494 in May 2019, according to CBP data obtained by NBC News.