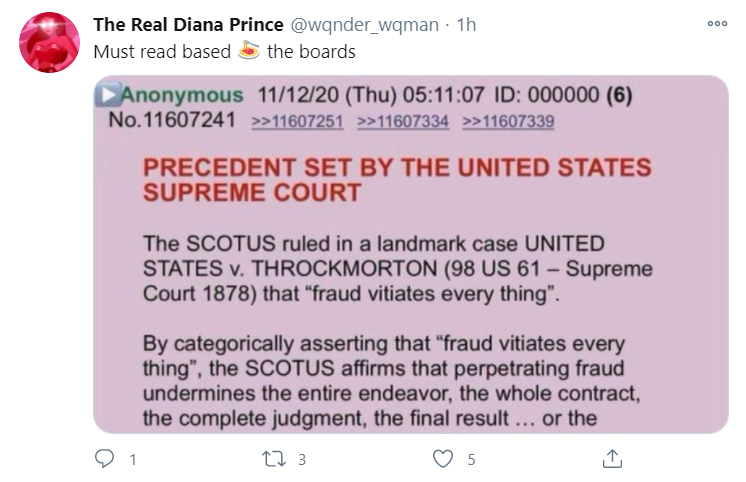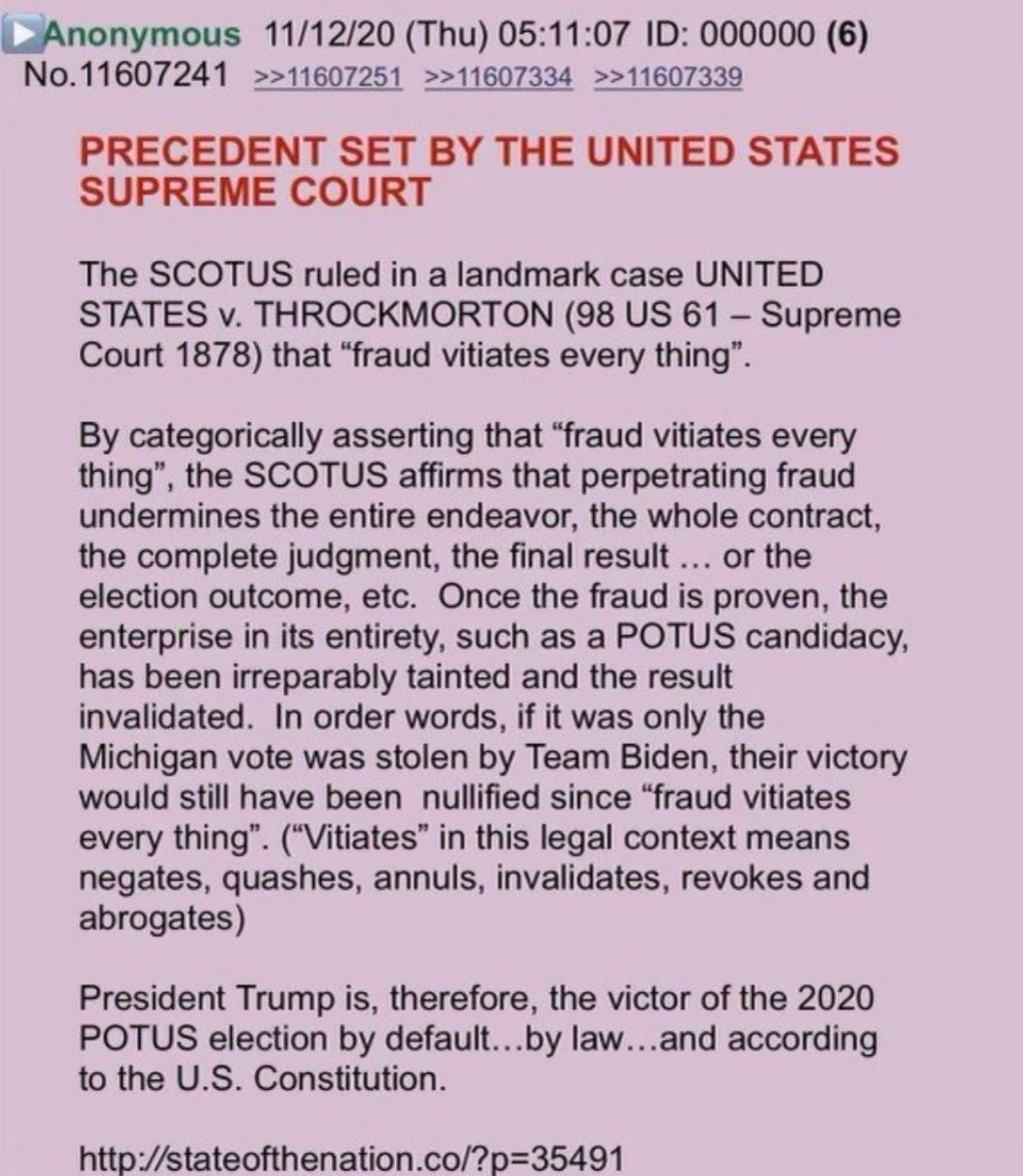 The SCOTUS ruled in a landmark case UNITED STATES v. THROCKMORTON (98 US 61 – Supreme Court 1878) that "fraud vitiates every thing".
By categorically asserting that "fraud vitiates everything", the SCOTUS affirms that perpetrating fraud
undermines the entire endeavor, the whole contract, the complete judgment, the final result … or the
election outcome, etc. Once the fraud is proven, the enterprise in its entirety, such as a POTUS candidacy,
has been irreparably tainted and the result invalidated. In order words, if it was only the
Michigan vote was stolen by Team Biden, their victory would still have been nullified since "fraud vitiates
every thing". ("Vitiates" in this legal context means negates, quashes, annuls, invalidates, revokes and abrogates)
President Trump is, therefore, the victor of the 2020 POTUS election by default…by law…and according to the U.S. Constitution.
http://stateofthenation.co/?p=35491
Must read based 🍝 the boards pic.twitter.com/Jmpw9XZwNv

— The Real Diana Prince (@wqnder_wqman) November 13, 2020