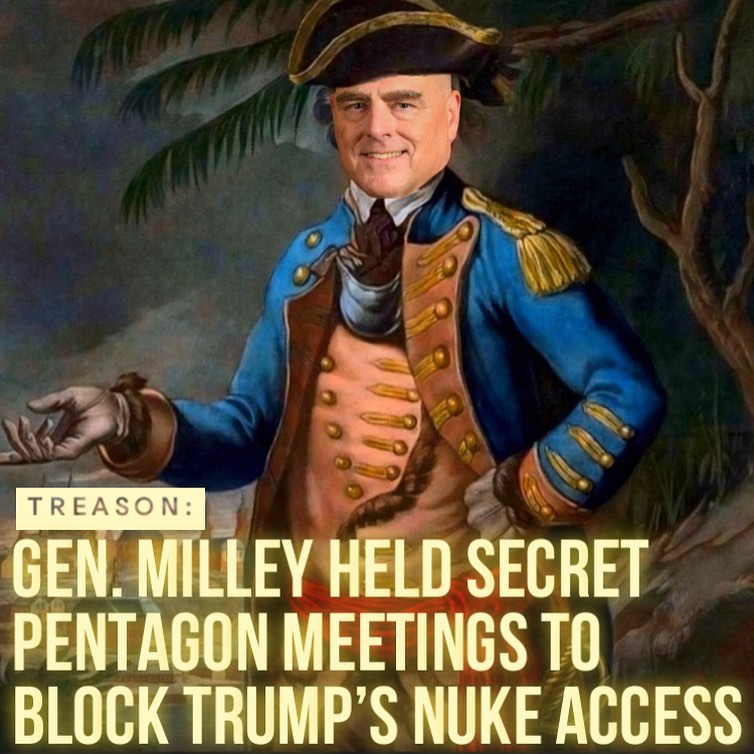 National Pulse:
Through secret backchannels unbeknownst to then-President Donald Trump, General Mark Milley informed leaders from the Chinese Communist Party and Democratic Party that he would not carry out "any kind" of military action ordered by Trump.
The revelations represent a stunning admission of an effective coup d'etat at the top of the U.S. government, with U.S. officials colluding with the Chinese Communist Party in order to limit Donald Trump's powers.
General Milley – who controversially defended teaching Marxist "critical race theory" in the military – telephoned his Chinese Communist Party counterpart, General Li Zuocheng, twice in the final months of the Trump administration.
Milley's calls – according to Bob Woodward's and Robert Costa's new book entited Peril – were aimed at restricting the President of the United States' abilities to wage kinetic war against China. Stunningly, Milley even secretly pledged to inform Beijing ahead of any potential U.S. military action.
On the first call on October 30th, 2020, just four days before the U.S. election, Milley assured his Chinese Communist Party friends that the U.S. would not attack China: "General Li, you and I have known each other for now five years. If we're going to attack, I'm going to call you ahead of time. It's not going to be a surprise," he added. "Li took the chairman at his word," The Washington Post notes.
The second call between the two generals, of which Milley did not inform Trump, took place on January 8th, 2021.
"Things may look unsteady," Milley posited to Li, adding "but that's the nature of democracy, General Li. We are 100 percent steady. Everything's fine. But democracy can be sloppy sometimes." In response, Li suggested that the Chinese Communist Party felt that the United States government was unstable during the hour and a half phone call.