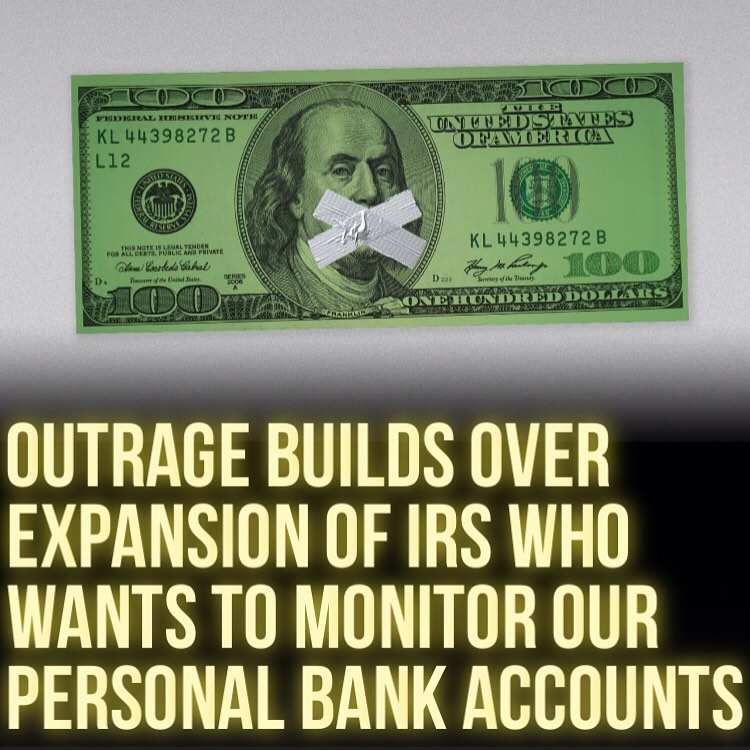 Newsmax:
Financial experts are pushing back against the Biden administration's proposal to include a provision in the $3.5 trillion spending bill to extend the IRS' reach to have bank transactions over $600 reported. The Democrats' goal is to garner $463 billion in additional personal income tax over the next decade.
The Biden administration has said it is merely trying to ensure that wealthy Americans pay their fair share of taxes and don't hide money or assets.
However, experts say giving such power to a regulatory body of the U.S. government is an overreach that could infringe on privacy and place undue regulatory and compliance burdens and costs on banks and other financial institutions. Plus, taking snapshots of the massive amount of transactional data in the U.S. banking system could lead to erroneous conclusions by the IRS.
In plain English, industry insiders and experts say that extending the powers of the IRS is just not practical, too expensive, and possibly a dystopian invasion of people's privacy.
Harvey Bezozi, a Newsmax Finance Insider and "IRS tax wizard" whose clientele includes a number of well-known rock musicians and Hollywood actors, says taking snapshots of his clients' very fluid holdings could lead the IRS to mistake the purpose of these cash flows.
"Incoming cash deposits that are not subject to taxation can take the form of distributions to shareholders or partners of previously taxed business income, loans from businesses owned by the borrower or from outside lenders, retirement plan loans, or, more recently, proceeds from the SBA PPP Shuttered Venue grants," Bezozi says. Due to the COVID-19 pandemic, he explains, these grants helped clients survive the touring lockdowns.
These and other types of deposits, Bezozi says, "may be income subject to taxation in one of several ways, or they may be nontaxable deposits [that are simple] cash flows."
⬇️