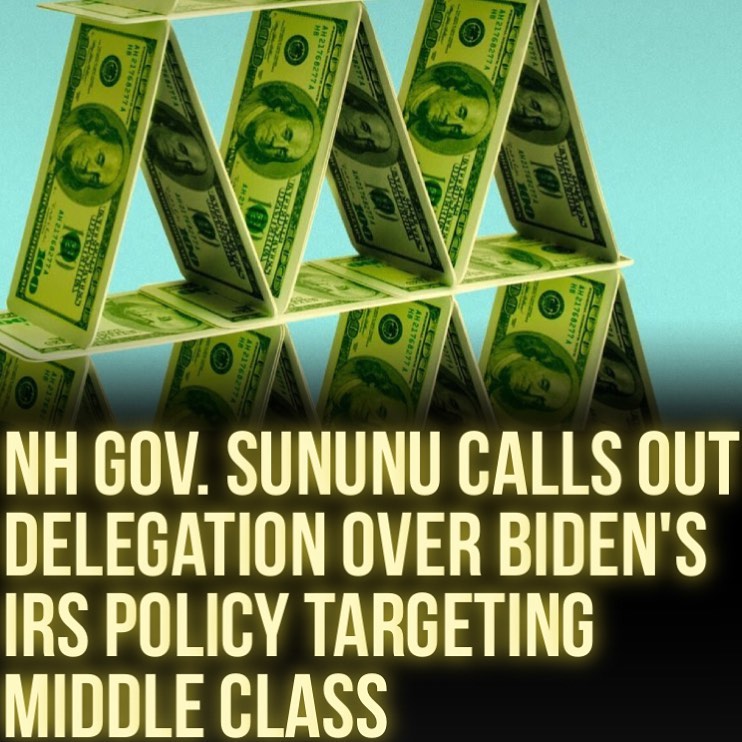 NH Journal:
Gov. Chris Sununu says no. Speaker Nancy Pelosi says "Yes, yes, yes, yes, yes."
And New Hampshire's federal delegation says "no comment."
For two weeks, New Hampshire's federal delegation has been dodging questions from NHJournal about their support for President Biden's new IRS initiative to monitor bank accounts with just $600 in total annual transactions. It's a controversial program opposed by the New Hampshire Banking Association, and by the Biden administration's own admission, it's designed to collect nearly $50 billion a year from average taxpayers.
And yet Senators Hassan and Shaheen and Reps. Kuster and Pappas would only offer a "no comment" when asked about supporting it.
Now Gov. Sununu is stepping up, sending the delegation a letter formally asking them to oppose the Biden policy.
"The Biden Administration and U.S. Treasury are attempting to require financial institutions, such as banks and credit unions, to report financial information on all personal accounts with $600 or more of inflows or outflows to the Internal Revenue Service (IRS)," Sununu wrote. "This unprecedented Federal Government overreach would violate the privacy of almost every American family. I am writing to ask for your assistance in stopping this on behalf of all Granite Staters."
Sununu notes the proposal "is a major privacy concern that will affect middle- and low-income earners just as much as high-income earners." And, he added, "as Governor, I urge you to oppose any proposal that would require financial institutions to collect this sensitive personal financial information and report it to the IRS."
Sununu amplified his concerns during an interview with radio host Jack Heath on Tuesday, linking the Biden administration's proposal to the cost of the $3.5 trillion Build Back Better proposal.
"It's effectively big government oversight. It's your privacy, your personal information. The idea that the wealthy are going to pay for this is a joke."
⬇️