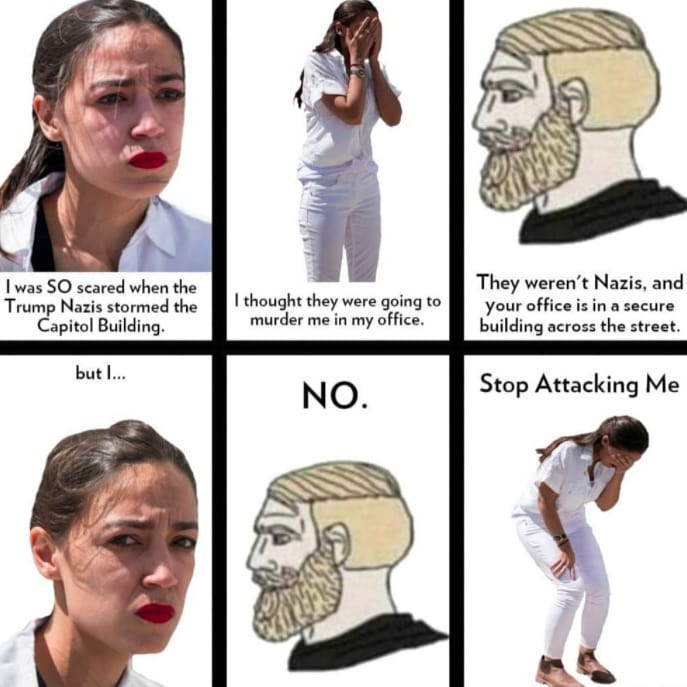 I'm not fucking humoring this fake shit anymore.
Not my 1st, 2nd, Hell even my 30th fucking rodeo.
These 'Spells" dont work on me and I'm tired of pretending they do.
I was SO scared when the
Trump Nazis stormed the
Capitol Building.
I thought they were going to
murder me in my office.
They weren't Nazis. and
your office is in a secure
building across the street.
but I…
NO.
Stop Attacking Me