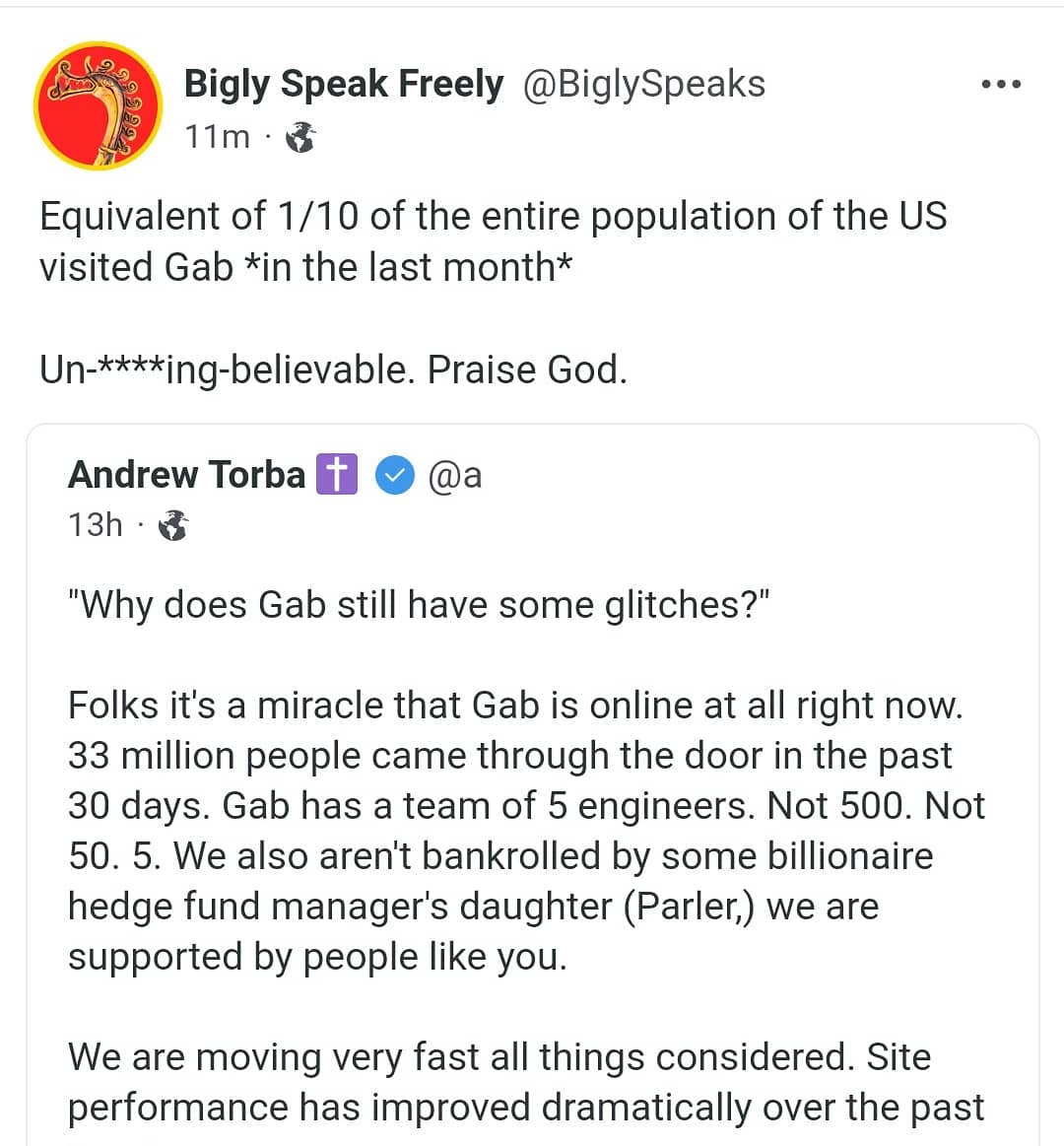 "past few weeks and we are working diligently to get other small bugs worked out. Thank you for your patience and understanding!"
🚨Facebook, IG, Twitter will not survive the next 24 months as we know them🚨 Untill they implode EVERYTHING you post is at risk of COMPLETE LOSS. This account is or 9. Honestly I dont remember.
If I were a "betting" man I'd suggest GAB will outlive them all
I've lost ZERO since I began using GAB in 2018. Fortunately I saved EVERYTHING OFFLINE Zuckerberg yoinked, So as time carries on my old digs will make there way to GAB. *Not an app, a website. Apps require control by Apple/Google/. The amount of youtube/twidder/parler/fb/instagram (refugees) creators grows daily.
I highly recommend.
>>https://gab.com/__scalps__
Is my handle