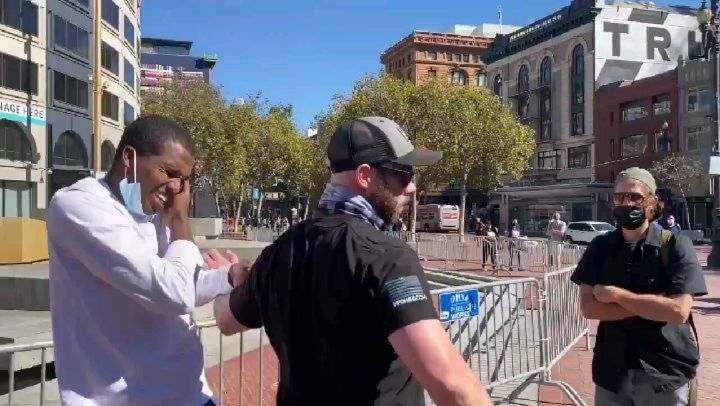 Philip Anderson, a free speech rally leader, punched by counter protester and pushed back into barricaded area at UN Plaza in San Francisco. Rally has not started yet.
How much do you want to bet that the guy that knocked his teeth out and continually called him a nigger is there fighting for racial injustice?
When is enough going to be enough?
Repost from great account to follow: Posted @rabbit_seventeen_ & @teamsaveamerica