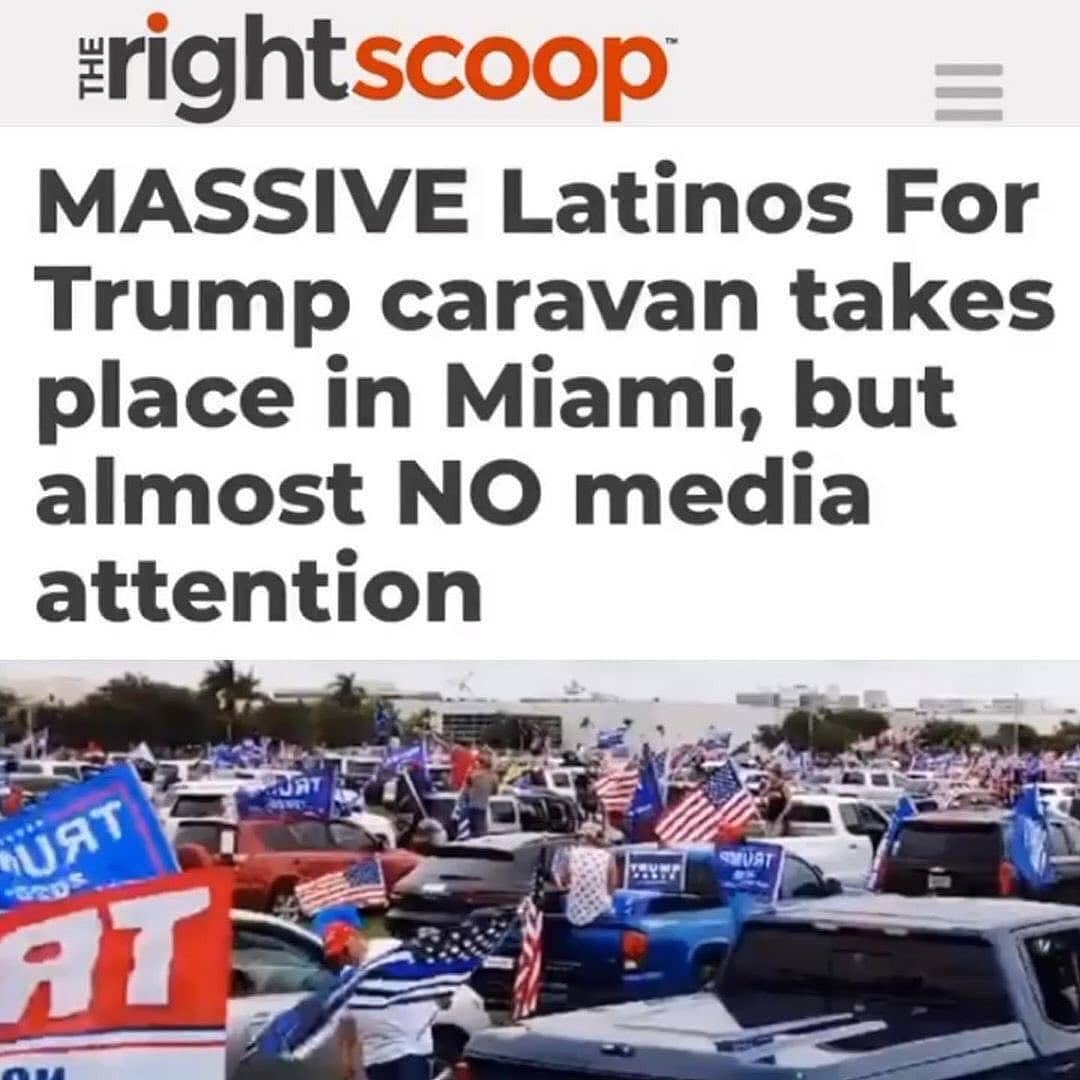 @politicaloco2.0 @download.ins
—
Posted @withregram • @latinosforamerica THIS.
🔻🔻🔻
Repost @latinoswithtrump Hundreds if not thousands of cars decked out with Trump flags and American flags rolled through Miami as part of a HUGE 'Latinos for Trump' caravan. This was so incredibly massive and it received no coverage from any major news media network.. why not???
Latinos don't want SOCIALISM in the USA, it's obvious Florida will be all in for Trump this November.
Democrats are running on a socialism agenda, open borders, abolishing our Police Departments, disarming law abiding citizens, defunding our military, higher taxes, destroying our economy, and making all of us less safe and vulnerable.. no thank you…
———————
LATINOS FOR TRUMP ⁣⁣⁣
➡️ 🇦🇷🇧🇴🇧🇷🇨🇱🇨🇴🇨🇷🇨🇺🇪🇨🇸🇻🇬🇹🇭🇳🇲🇽🇵🇦🇳🇮🇵🇾🇵🇪🇵🇷🇩🇴🇺🇾🇻🇪⁣🇮🇹 ⁣⁣⁣⁣⁣
🇨🇱 🇵🇷 🇻🇪 🇨🇱 🇲🇽 🇨🇺 🇲🇽⁣⁣ 🇵🇷 ⁣ 🇺🇸 🇨🇺 🇻🇪 🇵🇪 🇵🇦 🇵🇷 🇺🇸 🇲🇽 🇺🇸 🇪🇨 🇲🇽