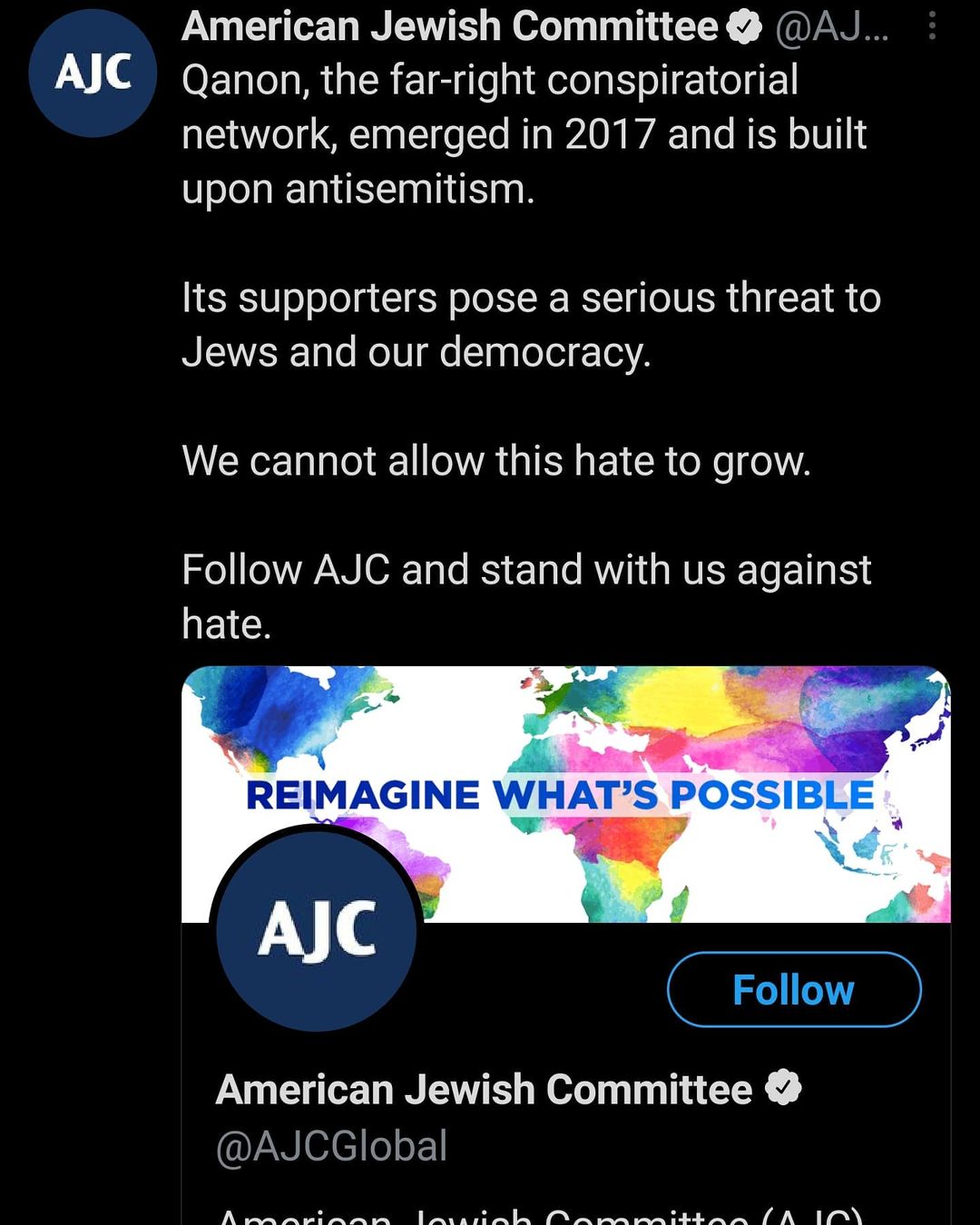 American Jewish Committee
@AJ…
Qanon, the far-right conspiratorial
network, emerged in 2017 and is builta
upon antisemitism.
Its supporters pose a serious threat to
Jews and our democracy.
We cannot allow this hate to grow.
Follow AJC and stand with us against
hate.
Promoted tweet…way weird.
We havent seen a drop since December 8th 2020 pero liiiiikeeeeeeeee we live rent free in their smooth brains –
Why do they always hide behind muh ant1semit1sm ? Cuz its the easiest thing to claim.
Call us whatever u want –
Last for a reason.