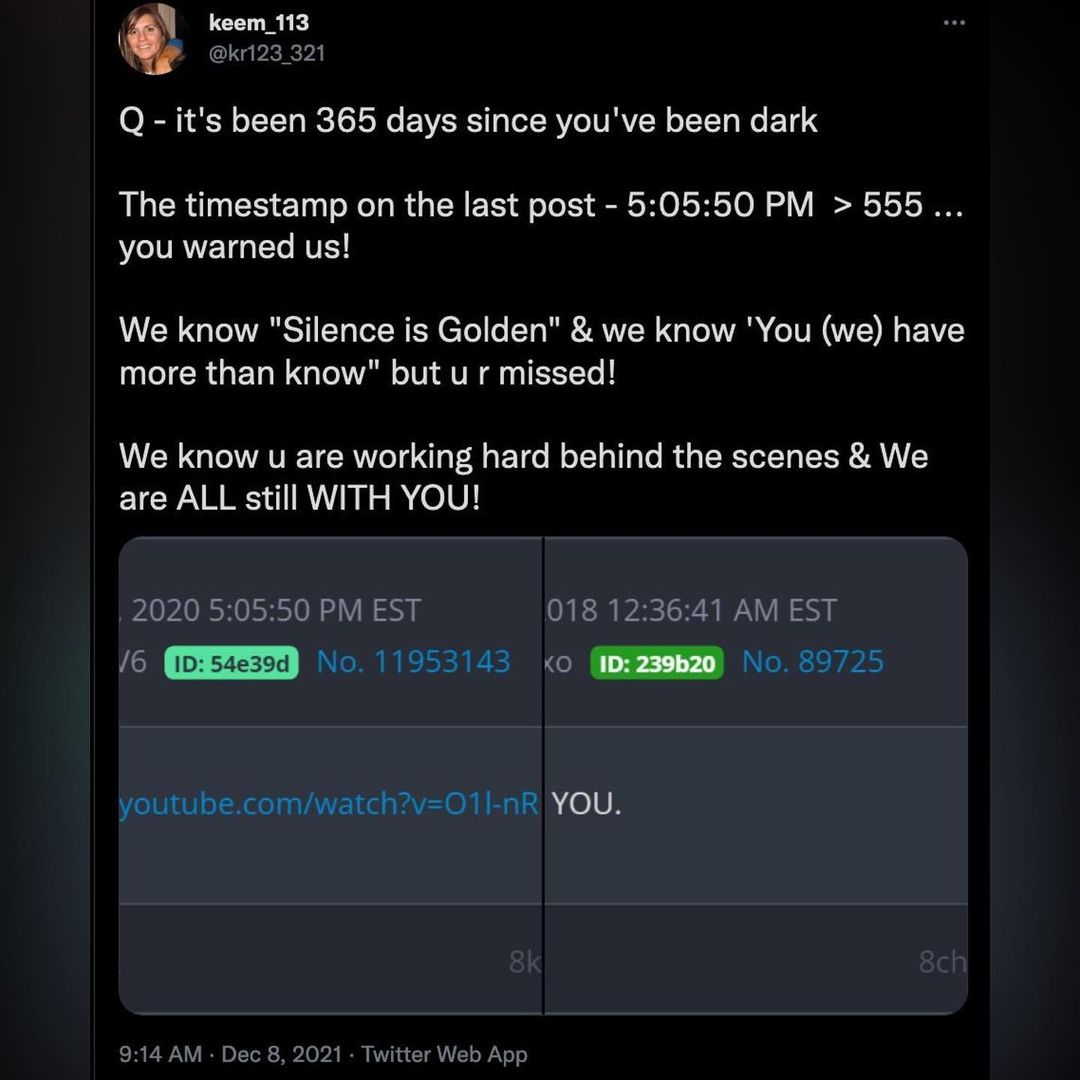 Q – it's been 365 days since you've been dark
The timestamp on the last post – 5:05:50 PM > 555 …
you warned us!
We know "Silence is Golden" & we know 'You (we) have
more than know" but u r mised!
We know u are working hard behind the scenes & We
are ALL still WITH YOU!
1 year from Q's last drop. I find it interesting that the timestamp of the last post is 5:05:50 (555) https://twitter.com/kr123_321/status/1468584826760482818?s=20