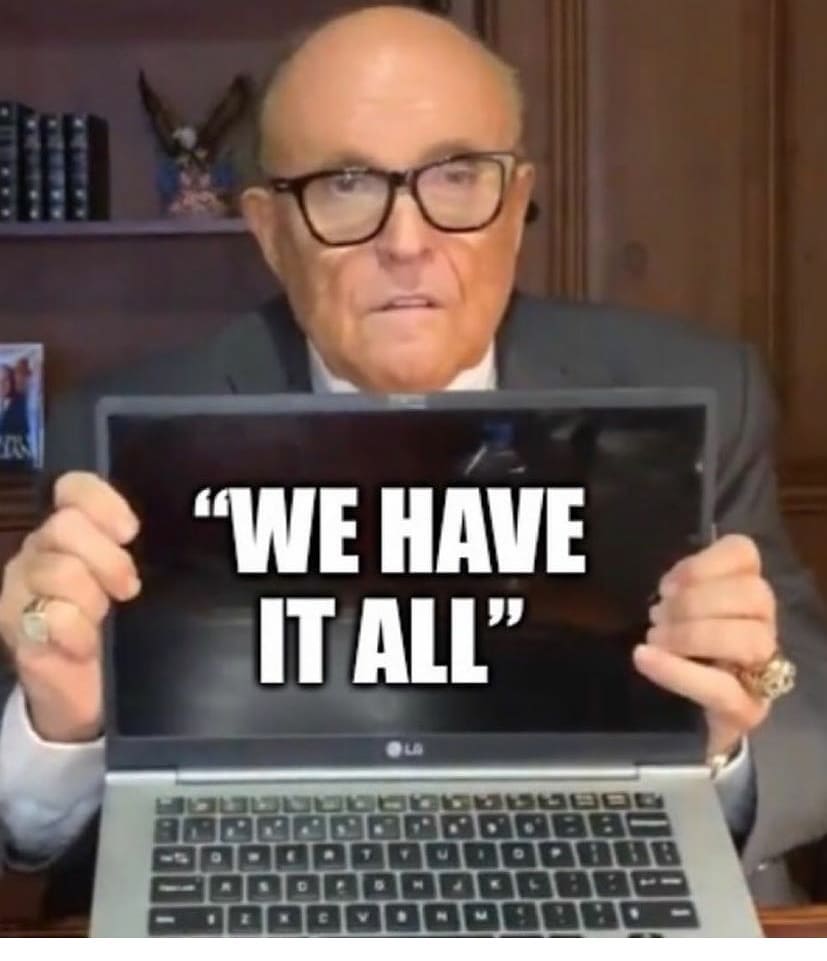 Look at Bannon's face in the background lmao I love this dude.
Steve Bannon boasted 'I have Hunter's hard drive' two weeks before its secrets were revealed – and allies of billionaire Chinese fugitive who pays Bannon and partied with Rudy Giuliani hinted at 'sex and money scandal' late in September too
• An internet poster linked to dissident living in U.S. wrote Sept. 25 about 'videos and dossiers' coming out that would damage Biden
• An account linked to dissident Guo Wengui also hyped 'three hard disk drives of videos' shortly before Hunter Biden hard drive information emerged
• Donald Trump lawyer Rudy Giuliani provided the information to the New York Post
• Giuliani is promising additional information 10 days before the election
• Information purports to show Hunter Biden business dealings in Ukraine and China
• Washington Post reported U.S. intelligence had flagged Giuliani's dealings in Ukraine with people tied to Russian intelligence
Dr. Li-Meng
She's in the background of the photo with Rudy Giuliani, the Chinese whistleblower who spoke in the video about the hunger Biden laptop.
Chinese virologist who fled to the US after claiming Beijing covered up Covid-19 vows to publish evidence PROVING the virus is manmade – and claims even non-scientists will be able to verify the data
@GregRubini – "we have Joe Biden's attorney ON TAPE saying that Osama Bin Laden was kept in Iran. in the tape: "Bin Laden is protected by us. we made a deal with him" "Hillary Clinton fingerprints are all over this" date: Jan 2011 Joe Biden attorney = Brian Ettinger"
How do you inform your target(s) ['business partners'] what you have?
Why would H. Biden have such material on his laptop?
How was the content "originally received?
Email?
Why would H. Biden risk turning over such material to a computer repair shop? [contents unrestricted?]
On purpose [years of being treated poorly by 'Pop'] or simple negligence?
If such information existed on laptop why wouldn't contents be claimed?
Several attempts made to contact to claim?
Messages left?
Why wouldn't H. Biden want to reclaim 'knowing the contents on the drive could bury "Pops* & family.
A troubled life?
A troubled family?
Looks can be deceiving.
Q
China warns it will take Americans hostage if DOJ doesn't drop charges against researchers
Frens in high places.