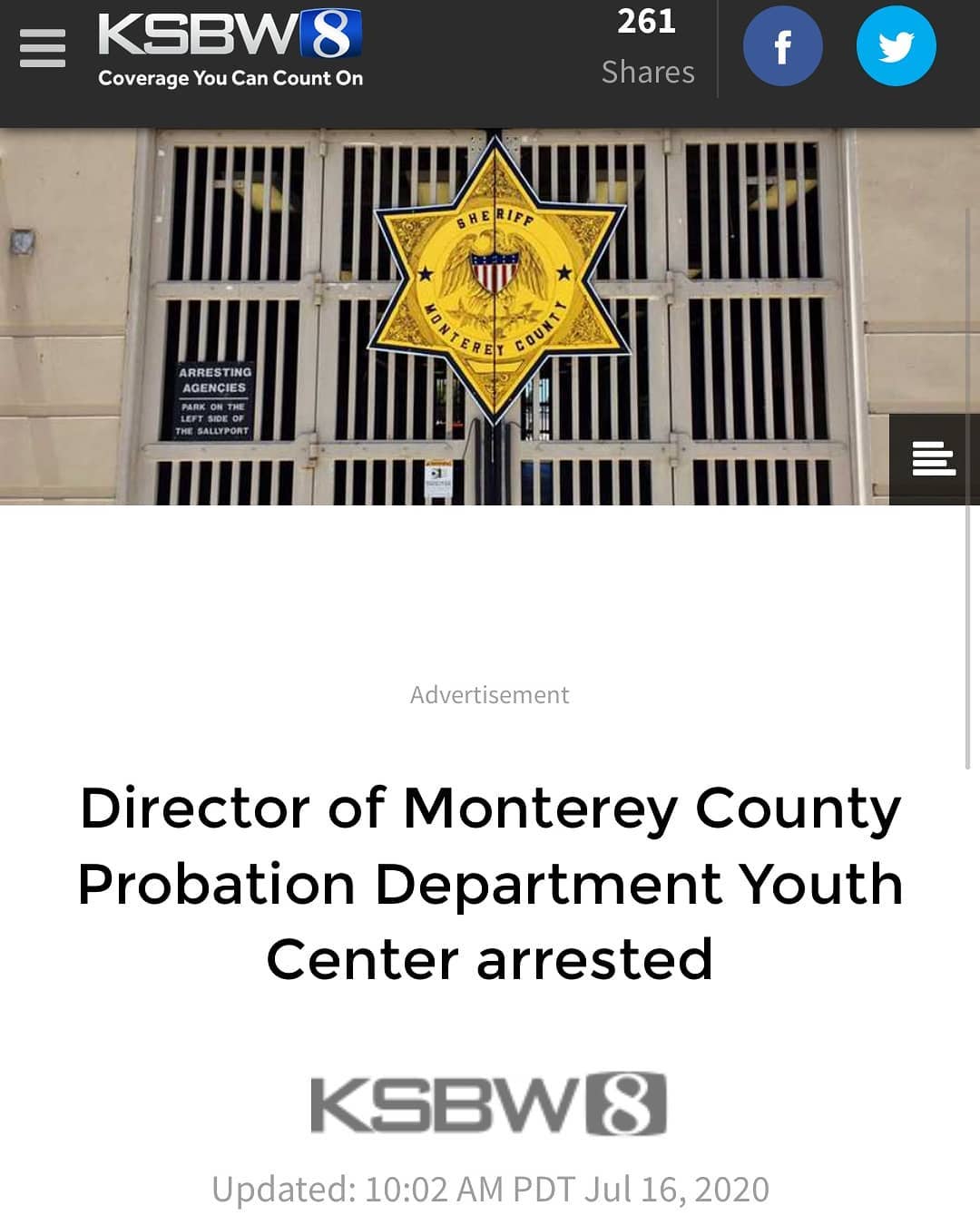 SALINAS, Calif. —
>>The Monterey County Probation Department Youth Center director was arrested after allegedly having "sexual contact" with a minor while he was housed at the Monterey County Jail.
According to the Monterey County Sheriff's Office, director Jennifer Butz-Tavares was found to be in communication with an inmate at the jail in May of 2020. It was reported to the sheriff and an investigation was started.
Advertisement
Sheriff's Office investigators found that Butz-Tavares had sexual contact with the inmate while he was a minor and the relationship continued once the inmate was released from custody and after he became an adult.
Butz-Tavares was arrested on Wednesday and charged with communications with a minor for the purpose of sex, annoy or molesting a child, sexual battery, assault under the color of authority and dissuading a victim from reporting.
Butz-Tavares had been placed on administrative leave. Her bail was set at $30,000.
https://www.ksbw.com/article/director-of-monterey-county-probation-department-youth-center-arrested/33329125
SALINAS, Calif. —
>>The Monterey County Probation Department Youth Center director was arrested after allegedly having "sexual contact" with a minor while he was housed at the Monterey County Jail.

According to the Monterey County Sheriff's Office, director Jennifer Butz-Tavares was found to be in communication with an inmate at the jail in May of 2020. It was reported to the sheriff and an investigation was started.

Advertisement

Sheriff's Office investigators found that Butz-Tavares had sexual contact with the inmate while he was a minor and the relationship continued once the inmate was released from custody and after he became an adult.

Butz-Tavares was arrested on Wednesday and charged with communications with a minor for the purpose of sex, annoy or molesting a child, sexual battery, assault under the color of authority and dissuading a victim from reporting.

Butz-Tavares had been placed on administrative leave. Her bail was set at $30,000.

https://www.ksbw.com/article/director-of-monterey-county-probation-department-youth-center-arrested/33329125