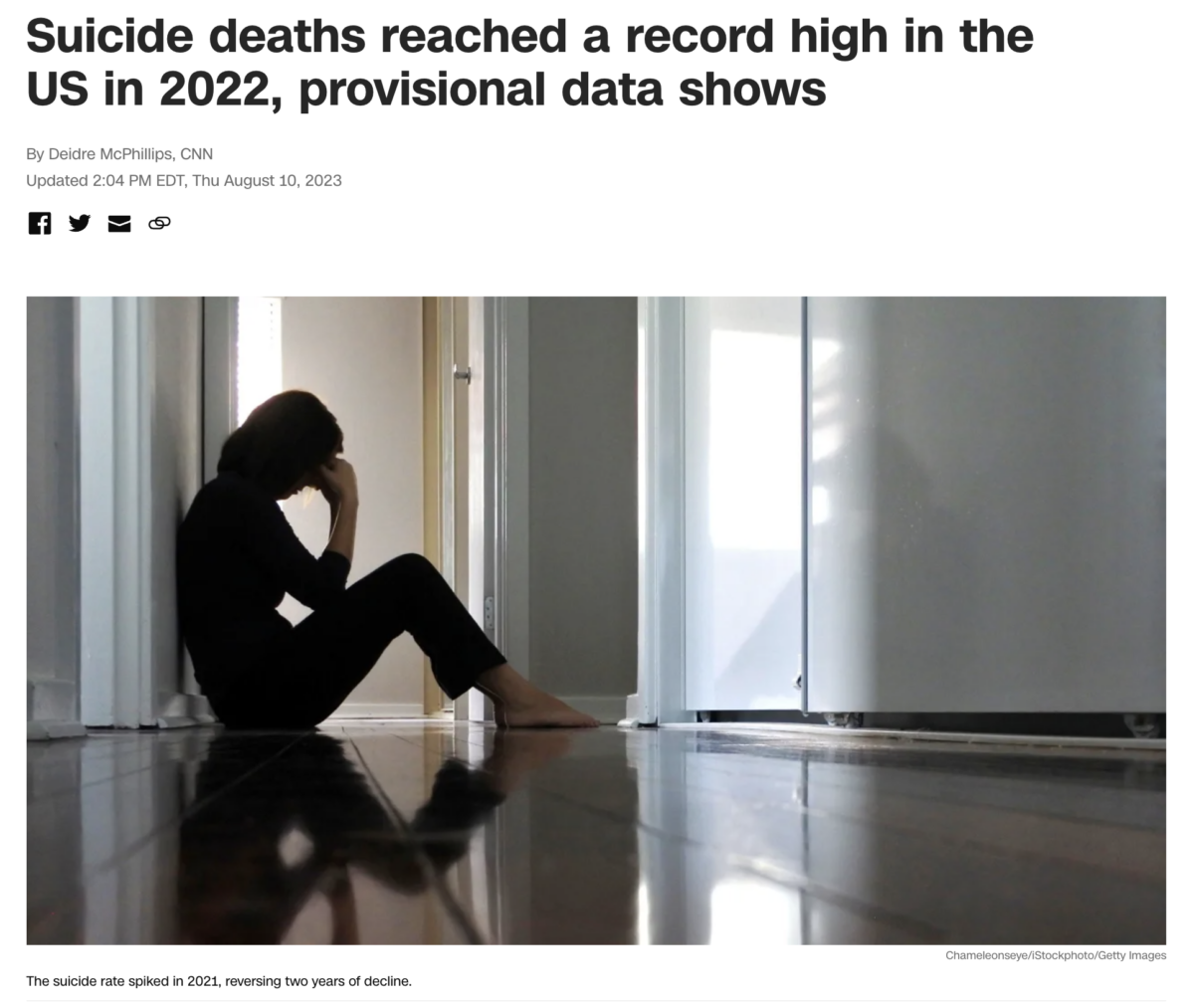 Suicide deaths hit a record in 49 million range in 2022.
Revelation = 49 (22 chapters long)
America = 49
Recall, they started the federal suicide prevention line last year by the numbers, July 16, 2022. Read more about that here.
And of course, all of this has been engineered intentionally, and especially lately with the very Revelation inspired coronavirus pandemic.