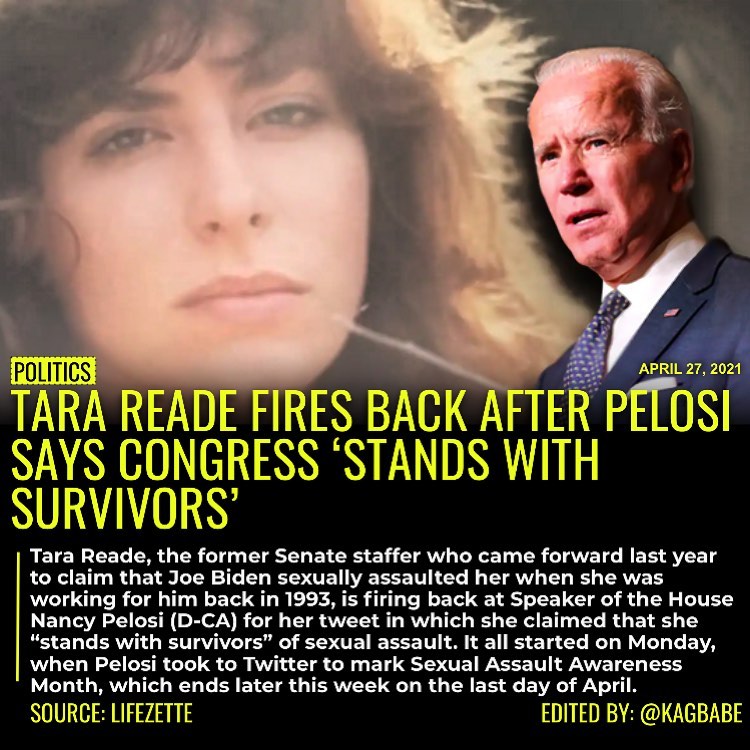 Tara Reade, the former Senate staffer who came forward last year to claim that Joe Biden sexually assaulted her when she was working for him back in 1993, is firing back at Speaker of the House Nancy Pelosi (D-CA) for her tweet in which she claimed that she "stands with survivors" of sexual assault.
It all started on Monday, when Pelosi took to Twitter to mark Sexual Assault Awareness Month, which ends later this week on the last day of April.
"As we close out Sexual Assault Awareness Month, we recommit to combating sexual violence & demanding accountability," the Speaker wrote. "Congress stands with survivors and will honor their strength by working to advance a future that is free from violence & assault for all."
Reade fired back hours later by calling out Pelosi and her fellow Democrats for the lack of support they gave her when she came forward with her claims against Biden.
"Do you really @SpeakerPelosi stand with survivors?" Reade asked. "I was a former Senate Aide that was sexual assaulted by a member of the Senate who is now POTUS. I was silenced and denied justice by you and the Congress. You Madam Speaker did not stand with me. You are complicit with rape."
⬇️