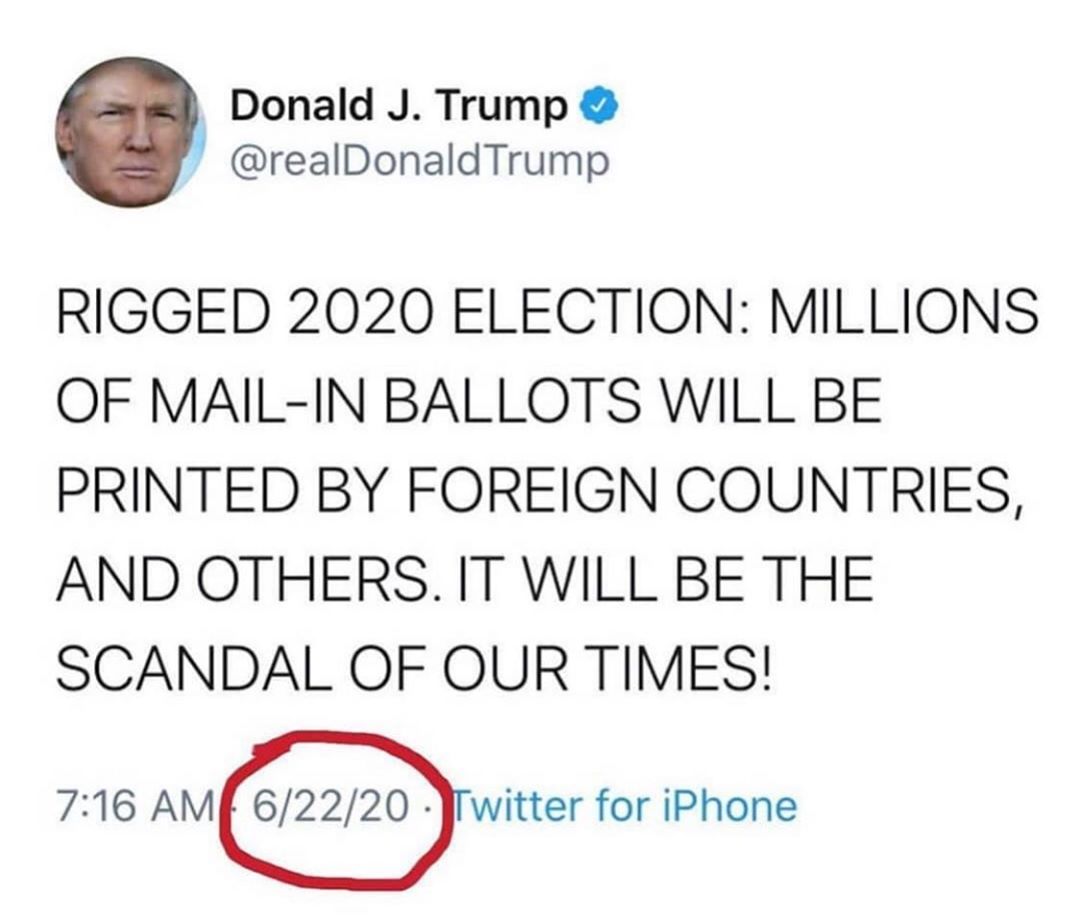 RIGGED 2020 ELECTION: MILLIONS
OF MAIL-IN BALLOTS WILL BE
PRINTED BY FOREIGN COUNTRIES,
AND OTHERS. IT WILL BE THE
SCANDAL OF OUR TIMES! – Donald Trump 7:16AM – 6/22/20
Tell me. If @realdonaldtrump wasn't playing 5D chess… then how did he know this would happen, precisely, back in JUNE? Future proves past.