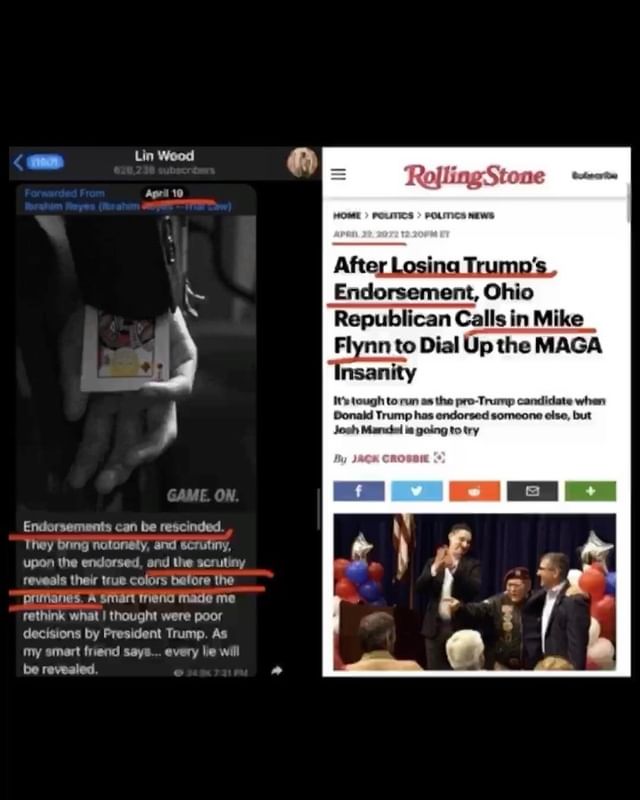 The Enemy Within.
How many people caught the disconnect between Trump and Flynn on candidates in Ohio…
Flynn thinks he knows better?
It would seem strange Trump's "Front row guest of honor" lastnight for the screening of 2000 mules would be so out of touch with who Trump chooses to endorse when they supposedly talk everyday…If you let the ⭐️⭐️⭐️s tell it.