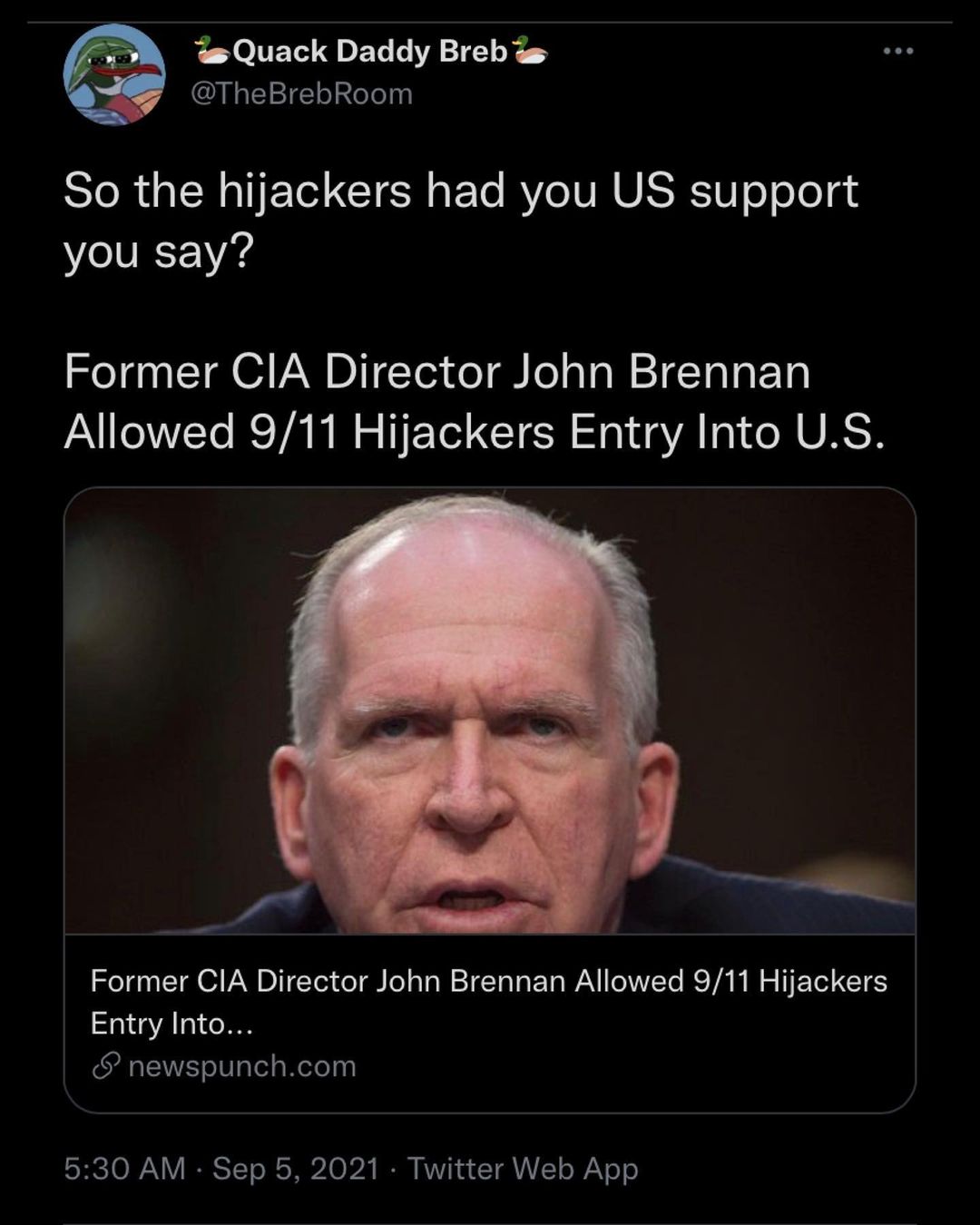 The hijackers has US support you say?
John Brennan enters the chat.
Slide 7 @garbaggio.privatestock
I know about Mossad's part but the hijackers being let in by Brennan is important when you think about the unvetted refugees being let in right now…some flagged by our government as a terror risk.