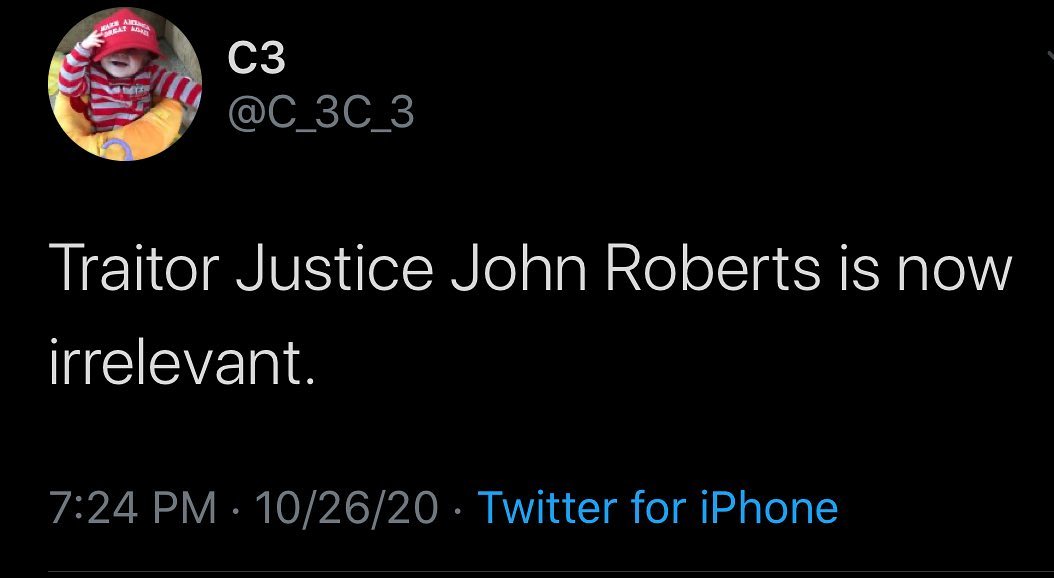 This is a very important takeaway from the confirmation of ACB which resulted in (theory) six conservative justices and three liberal justices. What really happened was that Roberts, as Chief Justice, has become somewhat irrelevant. He began to make a name for himself as the swing vote in many major case as of late. He authored the opinion that found that the individual mandate of the Affordable Care Act wasn't a violation of the constitution because it was now interpreted as a tax. We actually have a conservative majority now with the confirmation of ACB.
==================
was suspended at 56k for thirty days on October 6, 2020.
Help me build this back.
Follow me for now @mymaria777backup.
==================
Check out on all major platforms (except I am banned on spotify). Search 'mymaria777.'
Want to stream online? Search 'mymaria777 + Buzzsprout' and you can listen directly from my host site.
==================
Welcome to the other side.